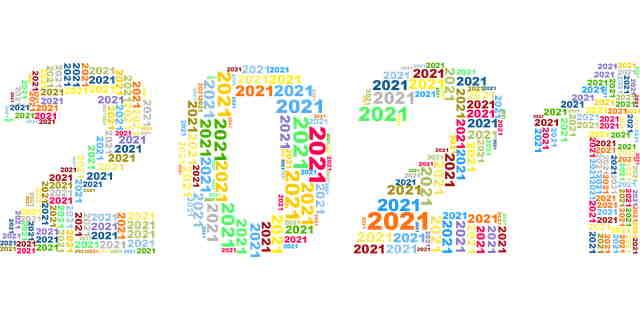 Image by Gordon Johnson from Pixabay
This year, the Center for Genetics and Society intensified our efforts to promote an equitable future where human genetic and reproductive technologies benefit the common good. We worked to prevent the introduction of heritable genome editing, joined the resurgent resistance to eugenic thinking and practices, and pushed back against harmful practices in the for-profit fertility industry. We have reached out to deepen alliances in preparation for the critical work ahead in 2022.
Here are some highlights of CGS's 2021 activities.
---
Heritable Genome Editing
Preventing heritable human genome editing became an even more urgent concern for CGS over the course of the year, which started with a memo to the new administration and ended with anticipation of the forthcoming Third International Summit on Human Genome Editing. The meeting is scheduled to be held in London on March 7–9, 2022. Associate Director Katie Hasson has been invited to speak at the Summit as an expert on the status of international and national regulations.
CGS has sent a letter to the Summit organizers pressing them to prioritize the voices and perspectives of civil society advocates and scholars committed to social justice and human rights. Previous high-profile summits and reports have been far from inclusive. In June Biopolitical Times published an analysis, expanded and updated in November, of the remarkably small group of people coordinating the "official discussion" of heritable genome editing. We will be continuing to make the case for meaningful public engagement and empowerment; for the necessity of "broad societal consensus" on the question of whether to adopt this species-altering technology; for heightened attention to the dire social justice and human rights consequences of doing so; and for much greater recognition of the existing widespread policy agreement on banning heritable human genetic modification.
The urgency of preventing heritable genome editing had become even clearer in May, when CGS research revealed that at least two prominent groups of scientists, and two major American universities, are trying to patent methods for editing human embryos, with reproductive use clearly intended.
In July, a World Health Organization advisory committee released two reports with recommendations for governance of human genome editing. A CGS press statement welcomed the recommendations in part while noting with regret that they did not explicitly reject heritable genome editing. CGS and Marcy Darnovsky were quoted in the press making these points. The WHO reports did give significant weight to the global societal repercussions of heritable genome editing, and to the vast social inequalities and profit motivations that would shape its use. They also recognized the existing widespread prohibitions on heritable genome editing, citing the policy survey that CGS leaders and colleagues published in 2020 that found prohibitions in 70 nations and an international treaty.
CGS agreed to lead a coalition of organizational and academic leaders from around the world as a "Commitment Maker" in the run-up to the Generation Equality Forum convened by UN Women in Paris. This effort aims to bring gender, reproductive, racial, disability, and LGBTQ justice to the forefront of public and policy debates about human biotechnologies.
---
Eugenics
The Dismantling Eugenics convening, held from September 26 to October 2, acted as a counter-centennial to the Second International Eugenics Congress held in 1921 at the American Museum of Natural History. The week-long online event reckoned with the history and legacies of eugenics and offered space to envision and work towards an anti-eugenics future. It featured thought leaders, activists, artists, and scholars in over 100 short presentations, readings, conversations, and artistic interventions, including a panel moderated by Marcy Darnovsky.
CGS' Director Marcy Darnovsky, Advisory Board member Alexandra Minna Stern, and Senior Fellow Osagie Obasogie and Fellow Milton Reynolds also took part in the California Eugenics Legacies Symposium at UC Santa Barbara in June as part of a distinguished group of experts.
In a landmark victory directly related to eugenics, the California state budget included reparations for survivors of state-sponsored sterilization, after a four-year effort led by California Latinas for Reproductive Justice, Disability Rights Education and Defense Fund, and California Coalition for Women Prisoners, supported by reproductive, disability, criminal justice, and other social justice allies around the country. CGS had organized support for the policy bill and budget allocation among our biopolitical network since the bill's initial introduction in 2018.
---
Assisted Reproduction and Surrogacy
The first child acknowledged to have been selected as an embryo on the basis of its "polygenic risk score" was announced in September, when she was 16 months old. This ranking of embryos from best to worst represents a worrying extension of the assisted reproduction industry in the direction of eugenic genetic selection. A discussion in The Guardian on October 17 about the ethics of polygenic embryo screening led with a quote from CGS and quoted Katie Hasson, who also discussed the topic with reporter Alison Motluk for her newsletter HeyReprotech.
CGS partnered with the National Center for Lesbian Rights (NCLR) to update the US policy map on Surrogacy360, a web resource that provides comprehensive and accurate information about the complexities of cross-border surrogacy. In addition to maintaining and improving the Surrogacy360 website, CGS continued to convene over 130 advocates and scholars from around the world in a working group on reproductive technologies that facilitates regular informal discussions on topics including surrogacy, eugenics and connections across movements.
The Center for Genetics and Society joined the National Center for Lesbian Rights, ACLU, ACLU Michigan, Center for Reproductive Rights, and the Pro-Choice Alliance for Responsible Research in an appeal that resulted in the Michigan Court of Appeals affirming in April that genetics is not the only way to establish a parent-child relationship. On May 12, CGS consultant Emily Galpern and NCLR's Cathy Sakimura published an article in Men Having Babies on "Ethics of Surrogacy During COVID-19 Pandemic."
Developmental Biology, the 14-Day Rule and Conflicts of Interest
In May, Marcy Darnovsky was interviewed for a USA Today article: "Should scientists be allowed to grow human embryos in a dish beyond 14 days? Is it scientifically important or morally wrong?" At the end of the month, controversial new guidelines from the International Society for Stem Cell Research recommended removing the decades-old 14-day limit on using human embryos for research. Marcy Darnovsky pointed out to the AP that the guidelines don't include any new limit and, with Katie Hasson, described the new proposal and reactions to it in a detailed post.
The topic seems likely to be a major focus of debate in the near future. The new head of the British Human Fertilisation & Embryology Authority (HFEA) has raised the question, as have several others who would like to abandon or at least modify the limit. On the other hand, a growing chorus of bioethicists and others opposes such changes. CGS will continue to monitor this debate, and help to ensure the widest possible discussion.
Concerns about the self-reinforcing approach taken by official and quasi-official bodies and respected publications were heightened in October when CGS reported on various conflicts of interest involving the FDA; the American College of Medical Genetics and Genomics (ACMG); and Pfizer's sponsoring of special features promoting its gene therapies in both Scientific American and Nature.
---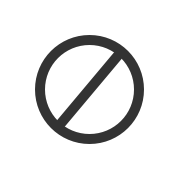 Congratulations
Osagie Obasogie received a new faculty appointment at Berkeley Law in July, making him the only Professor on campus with a joint appointment at the School of Public Health and Law School. Obasogie, who has been associated with CGS for nearly 20 years, was elected to the National Academy of Medicine on October 18, for "bringing multidisciplinary insights to understanding race and medicine."
Katie Hasson moved into the role of Associate Director of CGS.
---
A sample of events and publications (in chronological order)
Katie Hasson was featured in the Al Jazeera video series Start Here episode about the future of gene editing.
CGS Advisory Board member, professor of law and sociology at the University of Pennsylvania Dorothy Roberts delivered the keynote address at the January 2021 Martin Luther King Jr. Health Equity Symposium convened by the Penn Medicine Office of Inclusion and Diversity on "The History and Future of Race, Health and Justice."
A panel discussion on eugenics, sponsored by the Wayne Morse Center for Law and Politics and the University of Oregon Department of Indigenous, Race, and Ethnic Studies, featured CGS Advisory Board member Alexandra Minna Stern and Jada Benn Torres, moderated by Judith Eisen, with commentary by Françoise Baylis.
A conversation with Angela Saini, author of Superior: The Return of Race Science, and CGS Senior Fellow Osagie Obasogie was sponsored by the Boston Museum of Science.
An exchange of letters in The CRISPR Journal about "Human Germline and Heritable Genome Editing: The Global Policy Landscape" in which Marcy Darnovsky, Katie Hasson & Timothy M. Krahn responded to Guillaume Levrier.
The San Francisco Asian Art Museum presented A Dangerous Idea: Eugenics in America, with Marcy Darnovsky, Osagie Obasogie, and filmmaker Stephanie Welch, moderated by Milton Reynolds.
Marcy Darnovsky joined Andrew Jewett, Andrew Feenberg, Jenny Reardon and moderators Sheila Jasanoff and J. Benjamin Hurlbut to discuss "Democratic Imaginations at the Frontiers of Science and Technology" at a forum organized by the Global Observatory for Genome Editing.
Marcy Darnovsky discussed why we should "Use Gene Editing to Treat Patients, Not Design Babies" at the Cleveland Jewish Secular Community.
Opening of Jonathan Luskin's Perfect, a new play about human genetic engineering; CGS interviewed the playwright.
Marcy Darnovsky spoke at a webinar organized by Stop Designer Babies, a London-based international network of concerned citizens and activists, together with feminist bioethicist Sigrid Graumann, clinical geneticist Angus Clarke, and developmental biologist Stuart Newman.
Former CGS staff member Leah Lowthorp, now University of Oregon Assistant Professor of Anthropology and Folklore presented "DNA Identities: Narrative and Authority in Genetic Ancestry Performance on YouTube," with discussant Osagie K. Obasogie.