Victory for Reproductive Justice in California: New Budget Includes Reparations for Survivors of Eugenic Sterilization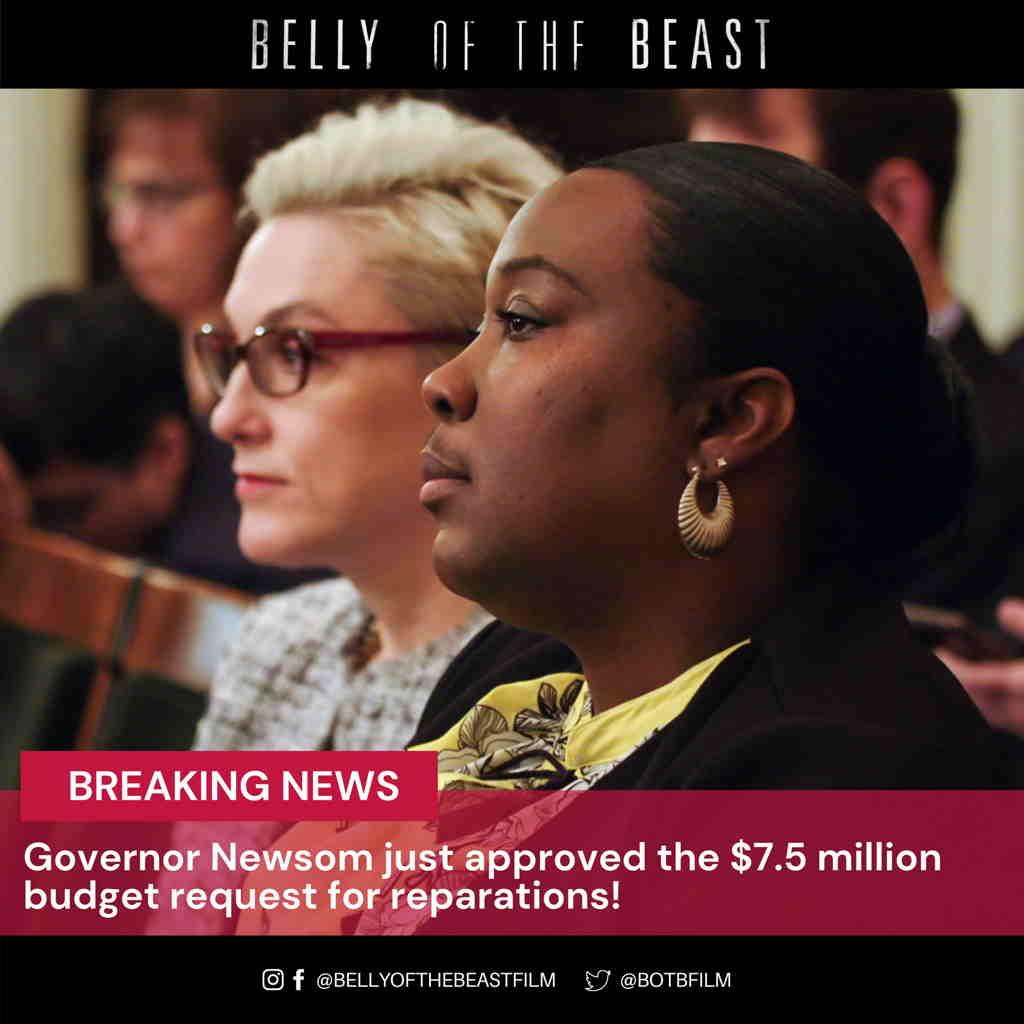 Photo from Belly of the Beast, used by permission
Yesterday, California became the third state in the nation to provide reparations to survivors of coerced sterilization under 20th century eugenics laws, and the first state to both notify and compensate those sterilized involuntarily in state women's prisons. Governor Newsom signed a budget that includes $7.5 million for this program, which will provide up to $25,000 per survivor, as well as funds for plaques and markers raising awareness about this unjust history.
California Latinas for Reproductive Justice, one of three advocacy organizations spearheading the effort for the last four years, stated in a press release,
The victory of this budget request is an important step for California in confronting its shameful history and taking a bold stand against the racist, sexist, and ableist practices that perpetuate health inequities to this day.
Disability Rights Education and Defense Fund and California Coalition for Women Prisoners were also co-sponsors of the bill, and the effort was actively supported by reproductive, disability, criminal justice, and other social justice allies around the country. CGS has organized support for the policy bill and budget allocation among our biopolitical network since the bill's initial introduction in 2018.
Reproduction among disenfranchised communities has been controlled and policed in the US since colonization of the land and genocide of Native peoples, through rape and forced reproduction during slavery, and continuing with "medical" experimentation, contemporary restrictions on access to reproductive health care, restrictive abortion laws, and numerous other oppressive policies and practices. Sterilization abuse has particularly targeted women; Black, Indigenous, Latinx, and incarcerated people; people with disabilities; LGBTQI+ people; and people living in poverty.
These practices continue to this day. Just last year, Black women and Latinas came forward with accounts of sterilization and unnecessary gynecological procedures – without proper consent – among detainees in an ICE facility in Irwin County, Georgia.
California's history includes several well-documented periods of coerced or involuntary sterilizations.
From 1909 to 1979, more than 20,000 people in state homes and hospitals who were deemed "unfit for reproduction" were coercively sterilized.
From 1968 to 1974, USC LA County Hospital conducted sterilization procedures on more than 200 women of Mexican heritage, typically during labor and delivery.
A 2014 investigation revealed that 144 women in California state women's prisons were sterilized between 2006 and 2010 without proper consent.
Additional documentation shows there were at least 100 more incarcerated people involuntarily sterilized since the late 1990s. Many of those sterilized in prison still do not know this procedure was conducted on them.
In 2003, Governor Gray Davis, Attorney General Bill Lockyer, and the state Senate each apologized for California's eugenic sterilization program. In 2018, the Los Angeles Board of Supervisors issued a public apology for the abuses under their auspices. A 2014 law prohibited medically unnecessary sterilizations, and all sterilizations for the purpose of birth control, in state prisons and county jails.
But until now, no redress of any sort has been provided to survivors.
The monetary reparations included in the state budget are small compared to the harm done, but they represent an important measure of recognition, apology, and redress to those still alive, and may help prevent these abuses from recurring. Also critical is rooting out the oppressive attitudes underlying eugenic practices that persist in society, policy, and institutional structures. While recognizing that more work is to be done, today we celebrate this important victory and its contribution to affirming reproductive justice, and the dignity and humanity of all people.