Pfizer (Continues to) Push Its Gene Therapy Products in Nature and Scientific American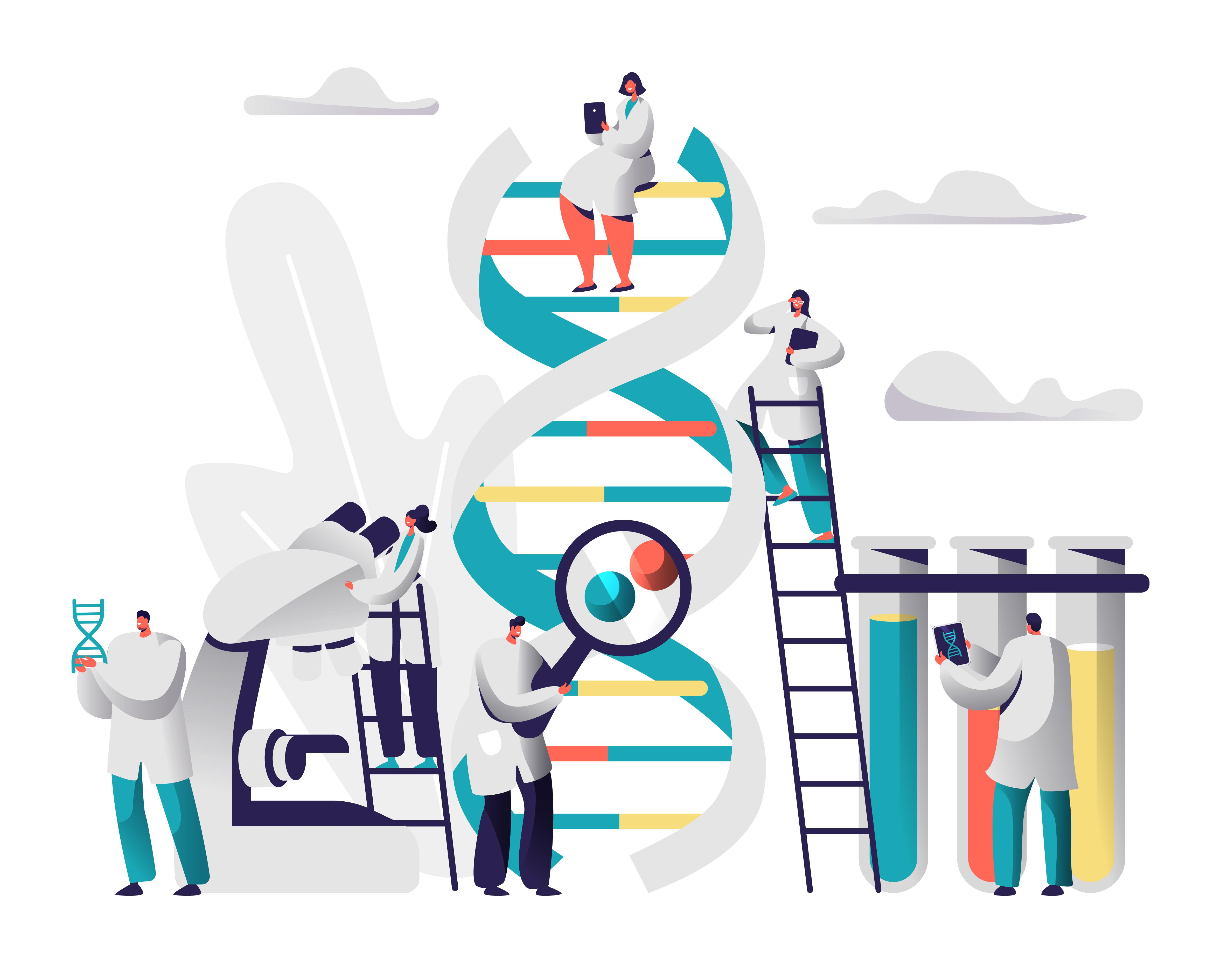 The watchdog group Public Citizen published a report on October 19 titled Pfizer's Power. It is a devastating indictment of "the power one pharmaceutical corporation has gained to silence governments, throttle supply, shift risk and maximize profits in the worst public health crisis in a century." As acknowledged, this report builds on another by the Bureau of Investigative Journalism, published in February 2021 as 'Held to ransom': Pfizer demands governments gamble with state assets to secure vaccine deal.
These reports are the kind of publicity that no company wants. Even a company riding high on the success of its COVID vaccine might appreciate an extra boost to its public and scientific profile.
And so it was notable to see something curious in an in-depth special section on gene therapy published last week in Scientific American, one of the oldest and best known American popular science magazines. The Special Report is titled and subtitled:
Innovations In: Gene Therapy
After facing early challenges, the field is moving toward the medical mainstream
It's certainly an appropriate topic for a deep analysis by a reputable general-interest science publication. But in much smaller italic type is this sub-subhead:
This special report is editorially independent and was produced with financial support from Pfizer.
It was even more notable to discover that the "Innovations In" supplement was originally published in Nature.
The "Special Report," as it appears in both publications, includes substantial articles about the history, definition, failures, successes, and promising future of gene therapy. Taken together, they provide a worthwhile introduction to the topic, not overlooking earlier gene therapy tragedies: the death of Jesse Gelsinger in 1999; the cancers that developed in two young SCID patients in 2002. The botched attempt at heritable human genetic modification by He Jiankui in 2018 is also covered. The series concludes, not unreasonably, with an article titled:
We Need to Ground Truth Assumptions about Gene Therapy
Researchers, practitioners and patients must balance the discipline's promise with its reality
Then, immediately below that, is yet another article. In Nature, this one carries the heading "Sponsor Feature," the disclaimer "Sponsor retains sole responsibility for the content of this article," and a prominent Pfizer logo. The title:
From Discovery Through Delivery:
Patient-Focused Development of Gene Therapies For Rare Diseases
In the Scientific American version, this piece appears beneath a Pfizer logo and is in a different font than the others, presumably meant by the editors to signal that this article is somehow distinct from the rest of the collection.
From the introductory paragraph:
… Pfizer aims to establish a new paradigm; leading the way to bring new medicines to patients with a rare disease by including the patient voice at every stage of innovation and by leveraging the company's expertise in rare disease research to develop a portfolio of potentially transformative recombinant adeno-associated virus (rAAV)-based gene therapies.
Clearly, this effort is what those who put it together might call a win-win-win: Scientific American and Nature are funded to publish several substantial articles that their readers will appreciate, while Pfizer gets some high-quality promotion.
Sponsored content of this slightly subtle sort seems to have proliferated in journalism, and even in scientific journals, in the past several years. This is not even the first time Pfizer and Nature have paired up for a special supplement on (Pfizer's) gene therapies – see this "Nature Outlook" from December 2018.
Presumably, Pfizer's underwritten publishing projects are aimed at burnishing its image and advertising its future products. This is not a surprising effort for a pharmaceutical giant. But the arrangements should trigger concerns about the independence and trustworthiness of science journalism.
To be sure, the vanishing financial viability of the academic publishing industry has been much-lamented (by publishers). This perhaps explains the "partnerships" page on the SpringerNature website promoting "Commercial Content at Nature Research." Or "Custom Publishing" at Science. ("There's a Science to it… Let Science lead the way.") Or an offer from Sage Publishing to "Place your brand firmly on the cutting edge":
It is the most credible source of content marketing ever created. Subjected to the rigors of peer review, your sponsored supplement will bring the credibility of a research journal issue, simultaneously aligned with your messaging AND editorially-independent.
What do these joint efforts say about editorial integrity?
In 2019, Paul Knoepfler recounted his efforts to have a research "article" – that was actually a paid advertisement – taken off the Nature website. Are less clearly identified sponsored items slipping by more often than we're aware? Why has there been so much less discussion of creeping "advertorials" and "sponsored content" in scientific journals than there has been for news media more broadly? 1, 2 (Even John Oliver and South Park have weighed in.)
Is there anything to be learned here about the need for more effective national and international oversight of Big Pharma?