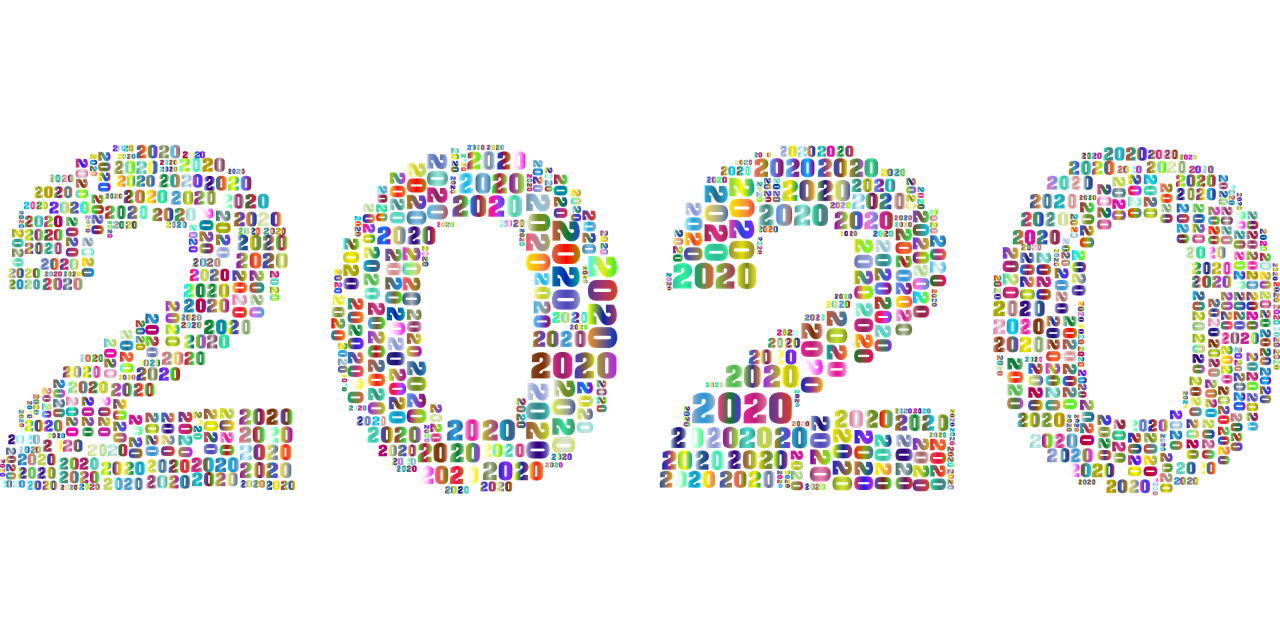 Image by Gordon Johnson from Pixabay 
The last year was extraordinary. It challenged, touched, and changed all of us at the Center for Genetics and Society. The CGS team adapted and reacted to the circumstances, while maintaining focus on our goal of working to ensure an equitable future where human genetic and reproductive technologies benefit the common good.
Here are some highlights of CGS's 2020 activities.
 
Heritable Genome Editing
---
The Geneva Statement
At the end of January, Trends in Biotechnology published the "Geneva Statement on Heritable Human Genome Editing: The Need for Course Correction." Authored by 21 experts and public interest advocates (including Katie Hasson, Marcy Darnovsky, and Osagie Obasogie), the Geneva Statement originated with a 2019 workshop co-organized by CGS and hosted by the Brocher Foundation in Switzerland. In July, CGS was invited to present on the Geneva Statement to the WHO Expert Advisory Committee on Human Genome Editing.
---
TEDx
On January 29, Marcy Darnovsky spoke to an audience of 600 in Santa Barbara at TEDxLagunaBlanca. Her talk was titled, "Use Gene Editing to Treat Patients, Not Design Babies."
---
Doha Debates
Katie debated Julian Savulescu and Jamie Metzl in Doha, Qatar on March 11. Future of Genetics—Should We Create Superhumans? drew 4.9 million Twitter viewers.
---
Webinar with Bill McKibben, Marsha Darling, and Stuart Newman
Climate Crisis, Designer Babies and Pandemics: Challenging the Techno-Utopianism of the Genetically Engineered Age, on September 22, was hosted by Organic Consumers Association and co-sponsored by CGS, Friends of the Earth, and Alliance for Humane Biotechnology
---
Global Policy Landscape
In late October, The CRISPR Journal published a comprehensive policy survey, "Human Germline and Heritable Genome Editing: The Global Policy Landscape," co-authored by Françoise Baylis, Marcy Darnovsky, Katie Hasson, and Timothy M. Krahn. The study was featured in articles in Forbes and Impact Ethics and cited in the Wall Street Journal and Wired. Our aim is to correct a widespread misunderstanding about the current policy situation.
---
Reproductive Justice Perspectives
In collaboration with Black Women for Wellness, CGS self-published a fact sheet and infographic that articulate a reproductive justice perspective against heritable genome editing, and situate its development in the context of historical attempts to control the reproductive lives of women, trans, and nonbinary people.
---
Other significant articles and commentaries included:
Surrogacy & Assisted Reproduction
CGS continued to enrich and refine the Surrogacy360 website. We established the International Advisory Committee, confirmed relationships with three new Global Collaborators, and added new elements to the site.
---

 
Egg Retrieval
In early 2020, we worked with We Are Egg Donors to collect seven short videos under the title Video Stories: What Egg Donors Want Intended Parents to Know
---
Surrogacy During the Pandemic
In July, we posted a COVID-19 Advisory on International Surrogacy Arrangements.
---
Racial Justice and Surrogacy
In September, in response to the nationwide uprisings after the murder of George Floyd, we wrote, posted, and promoted the statement Racial Justice and International Surrogacy
---
"Business as Usual" in the Fertility Industry?
Emily Galpern was interviewed by the online video news site Newsy for a piece titled Fertility Industry Growth Expected Despite COVID-19 Headwinds.
---
Responses to COVID, Uprisings against Racial Injustice, and the Resurgence of Eugenics
CGS reacted quickly to the COVID pandemic and the uprisings that followed the police killing of George Floyd. CGS continues to highlight the relevance of eugenics, scientific racism, and disability discrimination in assessing the social implications of human biotechnologies. In 2020, we increased and expanded our reporting and commentary on the often politically complex developments related to eugenic ideas and legacies.
In addition to those mentioned above, a number of blog posts, publications, webinars and social media posts pointed the way: