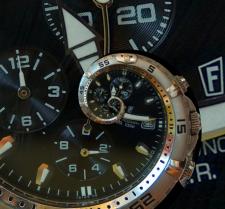 Last week the President's Council of Advisors on Science and Technology (PCAST), which consists of 18 scientists and policy experts in various disciplines, issued a letter to President Obama on the potential emergence of new forms of bioterrorism.
"While the ongoing growth of biotechnology is a great boon for society, it also holds serious potential for destructive use by both states and technically-competent individuals with access to modern laboratory facilities," the PCAST members wrote. "Molecular biologists, microbiologists, and virologists can look ahead and anticipate that the nature of biological threats will change substantially over the coming years. The U.S. Government's past ways of thinking and organizing to meet biological threats need to change to reflect and address this rapidly-developing landscape."
As detailed in the letter, the US approach to biological threats for the last two decades has focused on a "dangerous subset of known human and agricultural pathogens." The legislation outlining these threats dates back to 2002, and while the field of biotechnology has significantly changed in the last 14 years, the laws have not kept up with new developments....