Genetic Justice from Start to Summit
ASL interpretation and captions are available in the recording. You can download the full transcript for both the first and second days of the symposium. Watch the full introductory video (with image descriptions) here. 
Genetic Justice from Start to Summit
Centering social justice in debates on heritable genome editing
Feb 27 & 28, 2023
Civil society voices and perspectives, particularly those grounded in social justice and human rights, need to be at the center of discussions around heritable human genome editing -- but that's not what you'll find at the Third International Summit on Human Genome Editing.

This two-part online CGS event centers social justice and human rights, presenting voices and perspectives from feminist, disability rights, reproductive rights and justice, racial justice, environmental, and human rights movements and scholars, who question whether heritable genome editing has any place in a fair and inclusive future.

Join us for the conversations on genetic justice that you won't hear at the Summit, and learn about ways to engage in discussions of heritable genome editing at the Summit and beyond.

ASL/CART provided
---
Schedule
DAY 1: Monday FEB 27, 9:00-10:30am PST
noon-1:30pm EST / 5-6:30pm UK / 6-7:30pm CET / 7-8:30pm SAST 
History and context of the Summit process
Marcy Darnovsky
The social justice case against heritable genome editing
Dorothy Roberts, Rosemarie Garland-Thomson, George Annas, Silvia Yee (moderator)
DAY 2: Tuesday FEB 28: 9:00-11:00am PST
noon-2pm EST / 5-7pm UK / 6-8pm CET / 7-9pm SAS
Missing voices speak out
Larkin Taylor Parker, Abril Saldaña, Dana Perls, Nourbese Flint, Emily Galpern (moderator)
Genetic justice beyond the Summit
Isabelle Bartram, Maria Ní Fhlatharta, Milton Reynolds, Katie Hasson
Background and Resources
2023 Summit
2018 Summit, aftermath, and 2020 report
More on heritable genome editing:
Related Events
Speaker Bios
Director of the Center for Health Law, Ethics & Human Rights at Boston University School of Public Health, Professor at School of Law and School of Medicine
George J. Annas is William Fairfield Warren Distinguished Professor at Boston University and Director of the Center for Health Law, Ethics & Human Rights at Boston University School of Public Health, and a member of the Department of Health Law, Policy and Management at the School of Public Health. He is also a Professor at the School of Law and School of Medicine. He is author or editor of 20 books on health law and bioethics, including The Rights of Patients (3d ed 2004), Public Health Law (2d ed 2014), American Bioethics (2005), Worst Case Bioethics (2010), and Genomic Messages (2015). He is a member of the National Academy of Medicine and a Fellow of the American Association for the Advancement of Science. He is the co-founder of Global Lawyers & Physicians, a NGO dedicated to promoting health and human rights.
Program Director, Gen-ethisches Netzwerk e.V. (Gen-ethical Network)
Isabelle Bartram is Program Director at Gen-ethisches Netzwerk e.V. (Gen-ethical Network), a Berlin-based nonprofit organization advocating for the responsible use and governance of human genetics. She is a molecular biologist by training and works with the research group "Human Diversity in the New Life Sciences: Social and Scientific Effects of Biological Differentiations (SoSciBio)" at the University of Freiburg's Institute of Sociology.
Executive Director, Center for Genetics and Society
Marcy Darnovsky is Executive Director at the Center for Genetics and Society, a public interest organization working to ensure an equitable future where human genetic and reproductive technologies benefit the common good. She speaks and writes widely on the politics of human biotechnology, focusing on their social justice and public interest implications. 
Centre for Disability Law and Policy, University of Galway
Maria Ni Fhlatharta is a legal researcher, policy advisor and human rights advocate, most recently with the Real Productive Justice Project at the Centre for Disability Law and Policy, University of Galway. Previously, Maria worked with Ireland's campaign to liberalize its abortion laws, and as part of People with Disabilities for Repeal, an organization which aimed to amplify the voice of disabled women in the referendum debate. She is a cofounder of Disabled Women Ireland, and has worked on LGBTQ rights, working family rights and housing rights. She studied for an undergraduate in Law, and a masters in Comparative International Disability Law and Policy.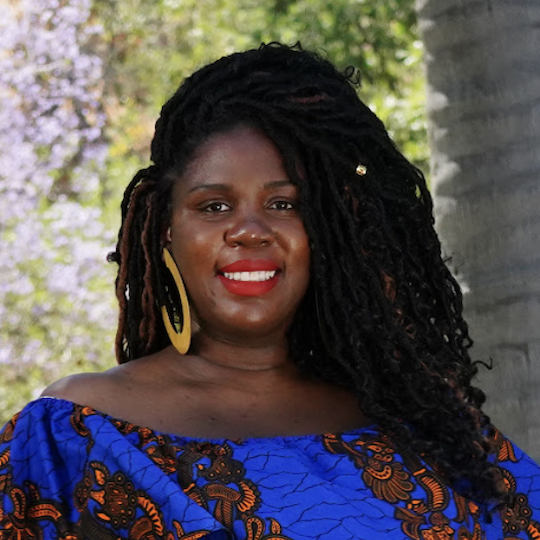 Reproductive Justice Activist
Nourbese Flint is a reproductive justice activist who currently serves as the Senior Director of Black Leadership and Engagement at Planned Parenthood Federation of America in Washington, D.C. Prior to joining Planned Parenthood, she was Executive Director at the Black Women for Wellness Action Project. Nourbese works for the reproductive health and rights of Black women, femmes, girls, and gender-expansive people by advocating for policy change and legislative efforts both locally and nationally.
Emily Galpern, MPH, is a consultant with more than 20 years' experience coordinating policy coalitions and campaigns; facilitating groups of adults and young people; planning and leading trainings and conferences; and developing materials for educational and advocacy purposes. She has worked extensively with women, young people, immigrants, people of color, workers, LGBTQ people, and people with disabilities. Areas of expertise include the intersection of bioethics with reproductive health rights and justice; building bridges between social justice movements; as well as health disparities and inequities in public health and youth development. Clients and partners have included community-based organizations, movement-building organizations, universities, government agencies, policymakers, health systems, and unions. She received her BA in Women's Studies from the University of California at Santa Cruz and her MPH from San Francisco State University.
Professor Emerita of English and bioethics, Emory University, CGS Fellow
Rosemarie Garland-Thomson is Professor Emerita of English and bioethics at Emory University. She is a senior advisor and fellow at The Hastings Center and a Fellow at the Center for Genetics and Society. She has taught disability studies, bioethics, American literature and culture, and critical theory at Emory, UCLA, Howard, and Brandeis Universities. Most recently, she is co-editor of About Us: Essays from the Disability Series of the New York Times and author of Staring: How We Look and several other books. She has given more than sixty keynote addresses and major academic lectures in sixteen countries.
Associate Director, Center for Genetics and Society
Katie Hasson writes, speaks, researches, and teaches about the social and political aspects of human genetic and reproductive technologies. Katie earned her PhD in Sociology with a Designated Emphasis in Women, Gender, and Sexuality from the University of California, Berkeley, and was previously Assistant Professor of Sociology and Gender Studies at the University of Southern California.
Food and Technology Program Manager, Friends of the Earth
Dana Perls leads international and national regulatory and market campaigns on biotechnology and genetic engineering for the Food and Agriculture team at Friends of the Earth. She combines a strong background in grassroots campaign organizing and environmental policy with her commitment to environmental justice. She holds a Masters in City Planning from U.C. Berkeley in CA, and a B.A. from Cornell University.
Educator and activist in the SF Bay Area, Milton Reynolds Consulting, CGS Fellow
Milton Reynolds is an educator and activist in the San Francisco Bay Area. He is the founder of Milton Reynolds Consulting, where his work with school districts and other institutions focuses on pedagogies of inclusion, shared meaning-making, and engaging clients in systems change work rooted in critical historical exploration and illumination of patterns and processes of racialization. He is on the advisory boards of the Center for Genetics and Society; the Paul K. Longmore Institute on Disability at San Francisco State University; and the anti-eugenics project From Small Beginnings, among others. He has worked as senior program associate with Facing History and Ourselves, and as a middle school teacher, diversity / communications consultant, youth counselor, and curriculum design specialist.
George A. Weiss University Professor of Law and Sociology and the Raymond Pace and Sadie Tanner Mossell Alexander Professor of Civil Rights, Departments of Africana Studies and Sociology and the Law School at University of Pennsylvania, Penn Program on Race, Science & Society in the Center for Africana Studies
Dorothy Roberts is an internationally recognized scholar, public intellectual, and social justice advocate, who has written and lectured extensively on the interplay of gender, race, and class in legal issues and has been a leader in transforming public thinking and policy on reproductive health, child welfare, and bioethics. She is the author of several acclaimed books, including Fatal Invention: How Science, Politics, and Big Business Re-create Race in the Twenty-first Century (2012). Her most recent book is Torn Apart: How the Child Welfare System Destroys Black Families--and How Abolition Can Build a Safer World (2022). She serves on the boards of the Black Women's Health Imperative, the National Coalition for Child Protection Reform, and the Center for Genetics and Society.
Legal Director, Autistic Self Advocacy Network (ASAN)
Larkin Taylor-Parker is an openly autistic attorney licensed in North Carolina. Before joining ASAN, they worked at the North Carolina Protection and Advocacy System. They received a J.D. from the University of Georgia School of Law, where they had been an Autistic Scholars Fellow. Their professional interests include promoting the autonomy of disabled people, alternatives to guardianship, equal access to society under the ADA, health equity for all people with disabilities, and ensuring that efforts to enhance disability rights and disability justice serve multiply-marginalized people.
Associate Professor of Sociology at the Department of Philosophy, Universidad de Guanajuato, Mexico
Abril Saldaña-Tejeda is a sociologist at Universidad de Guanajuato in central Mexico who has done extensive research on the social determinants of health, genomics, and post-genomics. She is currently exploring bioethical principles, practices, and regulations on human genome editing and stem cell research in Latin America. 
Senior Staff Attorney, Disability Rights Education and Defense Fund (DREDF)
Silvia Yee's work at DREDF has included projects to increase physical and programmatic accessibility and disability awareness in the delivery of health care services, as well as impact litigation to increase access for people with disabilities in myriad aspects of public and private life. She maintains interests in health care reform, international disability rights, and models of equality. She received her B.M., M.A., and L.L.B. degrees from the University of Alberta, and clerked with Justice William Stevenson at the Alberta Court of Appeal.