Emily Galpern, MPH, is a consultant with more than 20 years' experience coordinating policy coalitions and campaigns; facilitating groups of adults and young people; planning and leading trainings and conferences; and developing materials for educational and advocacy purposes. She has worked extensively with women, young people, immigrants, people of color, workers, LGBTQ people, and people with disabilities. Areas of expertise include the intersection of bioethics with reproductive health rights and justice; building bridges between social justice movements; as well as health disparities and inequities in public health and youth development. Clients and partners have included community-based organizations, movement-building organizations, universities, government agencies, policymakers, health systems, and unions. She received her BA in Women's Studies from the University of California at Santa Cruz and her MPH from San Francisco State University.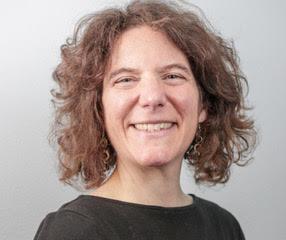 Biopolitical Times
photo credit: John D. and Catherine T. MacArthur Foundation
The Center for Genetics and Society would like to congratulate reproductive...
The strength of our coalition is reflected in the range of expertise. Each organization or group uplifted an issue area...