"Flipping Out" Over Consent and Privacy: When Surrogacy Meets Reality Television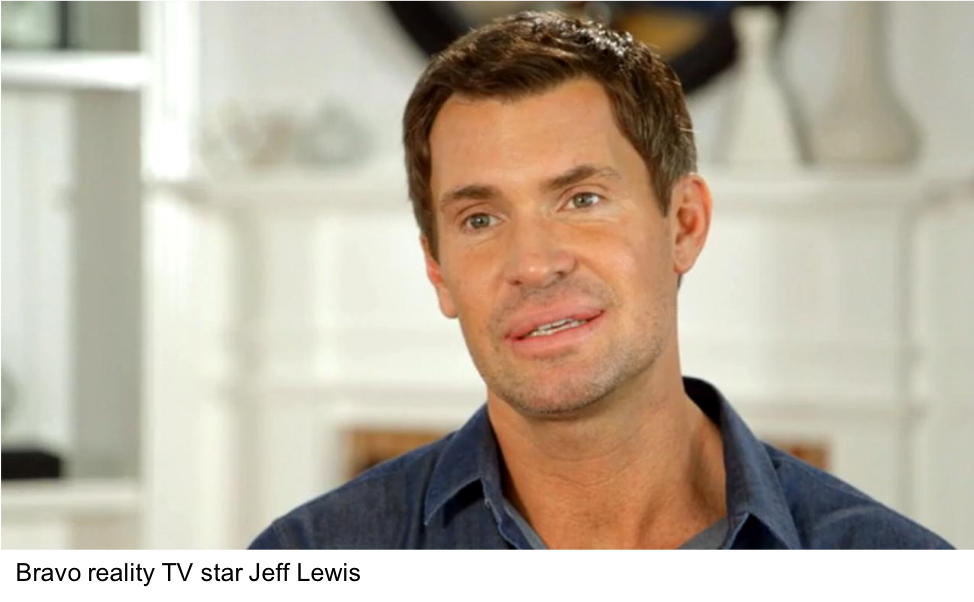 The explosion of reality television has dramatically altered how we think about celebrities, everyday life, and the boundary between the personal and the public. Anyone who enters a reality star's orbit must contend with the possibility of their interactions being filmed and consumed by a broader audience. But what happens when off-screen matters intersect with a reality show's narrative arc and exploit an unwitting participant?
In 2015, Alexandra Trent responded to a classified ad to be a surrogate for a same-sex couple. This couple happened to star in Bravo's reality home renovation series "Flipping Out," which centers on Jeff Lewis and his design consulting business. Several employees feature in the show, including Lewis' business manager and romantic partner, Gage Edward. As the show has documented over its ten seasons, Lewis and Edward have long desired to become parents. At first the pair explored adopting a child, but ultimately they pursued surrogacy. In October 2016, Trent gave birth to their daughter, Monroe.
As the mother of two children herself, Trent sympathized with Lewis and Edward's desire to start a family, explaining: "I've grown up with a lot of gay couples around me and a lot of them who I've seen struggle with starting families. I think that's unfair, so I want to balance the playing field." Although she was initially apprehensive about being filmed, Trent consented to having cameras around for her ultrasound appointments out of a desire to "highlight surrogacy as an option." She did not consent to having the birth itself filmed.
However, "Flipping Out's" tenth season featured scenes from Monroe's birth, including footage shot surreptitiously from behind a curtain. According to Trent, this footage was taken without her consent or knowledge, and she learned of it only after it was broadcast. She also learned that crude comments made by Lewis about her genitalia and grooming practices aired on the show. In June of this year, Trent filed a lawsuit that describes the impact Lewis' comments and this invasion of privacy has had on her personally and emotionally.
Regardless of the outcome of the pending litigation, this situation raises broader questions about the expectations of surrogacy arrangements and the relationships that develop between gestational surrogates and commissioning parents before, during, and after the delivery of a child. Lewis has responded to the lawsuit by asserting that he and Edward treated Trent "like an extended member of the family." This highlights a key question in the global surrogacy debate: how did a contractual relationship of paid employment come to be framed by such family-like constructions?
Like the egg donors interviewed by sociologist Rene Almeling, gestational surrogates often draw upon altruistic rhetoric rather than financial motives in explaining their reasons for becoming a surrogate. Trent's desire to help a same-sex couple have a family was essential to her hiring, despite the fact that she was to receive financial remuneration for becoming impregnated with, carrying, and delivering their child. In interviews since the lawsuit, Lewis mentions giving Trent a beautiful "push present," a term for the increasingly common practice within couples of giving a gift to one's partner out of appreciation for their experience of pregnancy, labor, and childbirth. Lewis' use of this term demonstrates an emotional gratitude beyond the financial compensation of their agreement.
But altruistic rhetoric has a flip side—it obscures and downplays the power imbalances in surrogacy arrangements. Despite his continued discourse of gratitude towards Trent for birthing his daughter, Lewis has asserted that her lawsuit "smells to me like a financial shakedown." Indeed, he has gone so far as to proclaim: "Shame on her for muddling such a beautiful experience. I personally believe she will have to answer to God one day for what she's done." Trent's expressed altruism and Lewis' gratitude notwithstanding, we see how the "family-like" relationship of the surrogate and commissioning parents can quickly break down to reveal the underlying structure of a financial exchange for a service.  The surrogacy arrangement is fundamentally based on disparities of resources, capital, and capacities between the parties.
Surrogacy has been controversial since it began, and debate persists about whether it can be practiced justly and ethically. One major topic of contention has been the issue of compensation. Some argue that there should be no financial compensation at all (beyond expenses), and thus only those with truly altruistic motivations would enter into this relationship. Others contend that financial compensation should be allowed, but limited, so that those who are the most desperate and vulnerable don't become surrogates out of structurally coercive circumstances. The global reach of assisted reproductive technologies and varying regulations across countries further proliferate disparities and the potential for exploitation.
Certainly, Trent's very public experience of gestational surrogacy has successfully generated a lot of awareness about this option for having children, as she intended. Her experience has also highlighted the risks, vulnerabilities, and tensions inherent in surrogacy arrangements. Although Trent wanted to "balance the playing field" for couples like Lewis and Edward who were struggling to start families, ultimately, the fallout of their arrangement reveals the deep power inequities that underlie relationships between surrogates and commissioning parents.
###
Alyssa M. Newman is the Hixon-Riggs Fellow in Science and Technology Studies at Harvey Mudd College.
Previously on Biopolitical Times:
[Image via Entertainment Tonight]