How Bollywood Stars Are Shaping Assisted Reproduction in India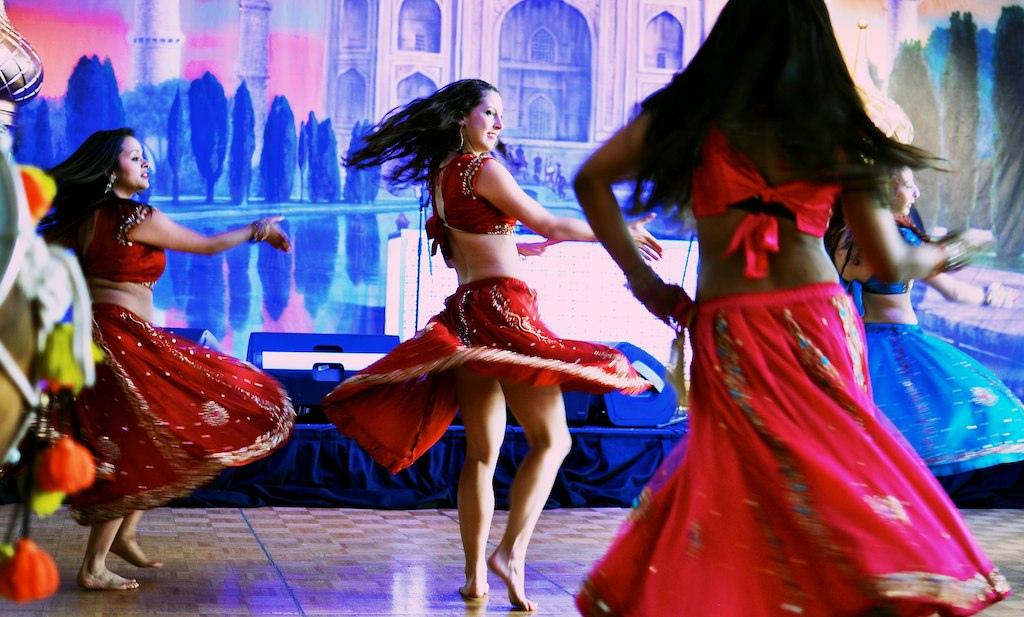 There are few things South Asians love more than movies. While we are prone to agitate in most situations, I am often surprised at our willingness to tolerate long queues for the latest blockbuster or race to the closest store to buy products that actors know we want. Their omnipresence – through cinema and commercials backed by corporations that pay big bucks for endorsements – gives Bollywood stars incredible sway over what we think, feel, and do. This influence has recently grown to include assisted reproductive technologies (ARTs), leaving me curious about its impact on cultural mores and social conversations on parenting and kinship.
Aamir Khan, one of the highest paid (and most loved) actors in the Indian film industry, and his filmmaker partner Kiran Rao were the first Bollywood celebrities to publicly talk about their experience with surrogacy, after the birth of their child through a gestational mother (more commonly referred to as a surrogate) in 2011. Their endorsement of the practice led to another unexpected "miracle": Khan and Rao were applauded for their openness by news and entertainment media, for breaking the silence around infertility, and for lifting the taboo attached to surrogacy. As a result, one article claimed, more people would be willing to explore this option "openly and proudly."
Khan and Rao are not alone. In 2008, filmmaker Farah Khan gave birth to triplets via in vitro fertilization. In 2013, celebrity couple Shah Rukh and Gauri Khan had a child through surrogacy (and were heavily criticized after reports emerged of fetal sex determination). In 2016, actor Tusshar Kapoor had a son through surrogacy and, earlier this year, filmmaker Karan Johar welcomed surrogate-delivered twins. The list goes on, and we now wait to hear if actor Salman Khan will also foray into the world of assisted reproduction.  
With each new name, Bollywood is cementing the veneer of normal around ARTs and the narratives that surround their use and connect many intended parents. One of these is the oft-alluded "incompleteness" before and "wholeness" after one becomes a parent. Rao, for example, has talked about not knowing what she did for 20 years before she became a mother despite being an accomplished artist (involved in many movies that I love). Another is the way medical providers are given demigod status. Farah Khan has described feeling blessed by and, in turn, blessing her doctor every morning. Another common narrative is the "win-win" trope, or the belief that everyone benefits in a surrogacy arrangement. Absent from these narratives, as is often the case, are the experiences of gestational mothers and egg providers, before and after, and the risks in between.
Fortunately, there are also some new narratives that represent India's movement towards, and acceptance of, less conventional choices. Farah Khan and Kapoor are older parents, both over 40; and Kapoor and Johar are single and, to boot, men that are stepping into a role traditionally reserved for women.  
India has sure come a long way from "hum do hamare do" (roughly translated as "we two, ours two), a 1952 policy that encouraged (visibly) heterosexual couples to have no more than two children, presumably the old- fashioned way. The country is also grappling with how to regulate surrogacy, recently limiting arrangements to married heterosexual citizens, and the best ways to manage a growing domestic demand for ARTs.
As actors continue to talk about their experiences with ARTs and surrogacy, and offer well-meaning endorsements for those that facilitate these practices, Bollywood is again poised to shape what Indians will think and do. Dr. Indira Hinduja – who is credited with pioneering the Gamete Intrafallopian Transfer (GIFT) technique and the birth of India's first GIFT baby in 1988 – notes that someone like Aamir Khan is a "top star," and that, because of him, "people may now no longer mind undergoing a surrogacy treatment and talking about it." Given the risks to egg providers and gestational mothers, however, we need the conversation to be a responsible one that acknowledges both the rights of intended parents to form families, and the rights of those who make these families possible to do so with safety and dignity. I hope Bollywood's top stars will take this role as seriously as any other they have ever played.
Ayesha Chatterjee joined the Our Bodies Ourselves (OBOS) team in 2006. She works with the organization¹s global partners to bring culturally meaningful health information to women and girls around the world, and is a member of the OBOS project team on international commercial surrogacy. She is also a postpartum doula, supporting new parents and their families in Boston and Cambridge, Massachusetts.