The Center for Genetics and Society: 2022 Highlights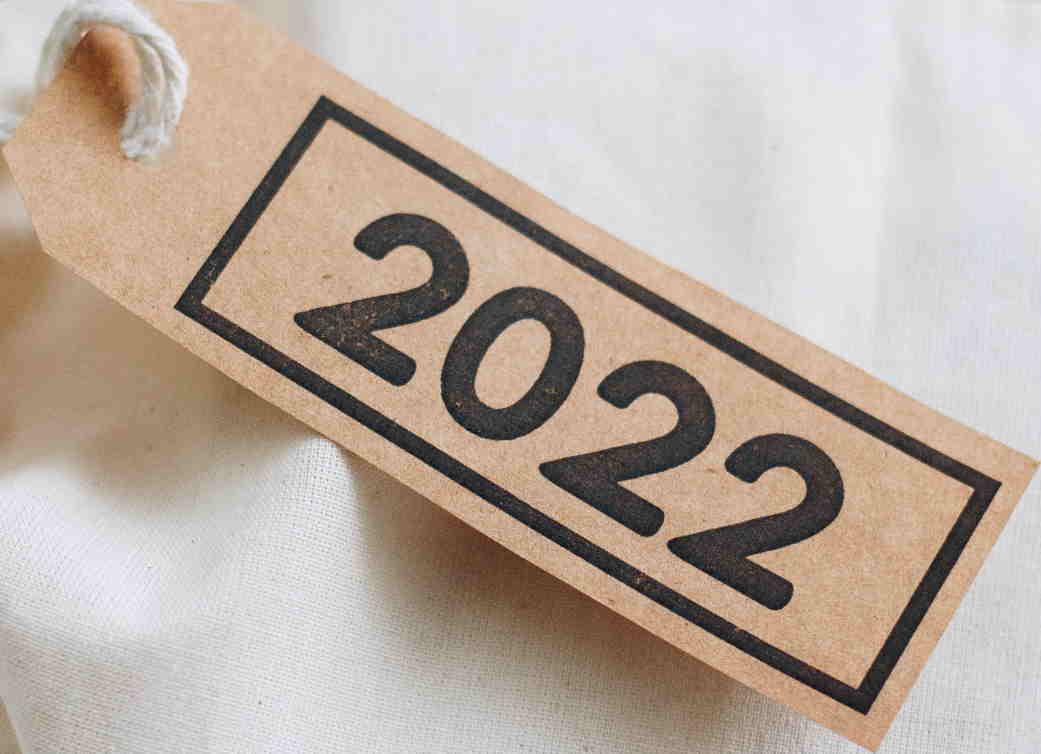 Photo by Isabela Kronemberger on Unsplash
Throughout 2022, CGS worked to deepen and expand collaborations with advocates and scholars concerned about the social justice implications of a range of human biotechnologies, with a major focus on the alarming prospect of using genome editing in human reproduction. We also organized and sponsored public events; curated, analyzed, and commented on news related to human genetics and assisted reproduction, both in media outlets and in our own newsletter and social media; and conducted advocacy-oriented research. Here are a few highlights.
---
Heritable Genome Editing
Via two new initiatives – the Missing Voices Initiative and the Coalition for Gender Justice in Heritable Genome Editing – we strengthened existing relationships and established new ones with advocates for disability, reproductive, racial, gender, and environmental justice; and for Indigenous sovereignty. 
The Missing Voices Initiative aims to amplify social justice voices and perspectives leading up to and during the Third International Summit on Human Genome Editing, and to model their meaningful inclusion in the debate about heritable genome editing. The Gender Justice Coalition on Heritable Genome Editing, an international group formed under the umbrella of the Generation Equality Forum, will develop principles and tools to ensure the inclusion of feminist and other civil society voices for gender equity in public discussions and regulatory deliberations on heritable genome editing. 
Summer and fall 2022 saw the first two webinars of a four-part CGS series leading up to the Third International Summit on Human Genome Editing, which is being organized by the US and UK science academies and will be held this March in London. 
The first was Equity, Sovereignty, and Racial Justice: Beyond Access in Debates on Human Genome Editing featuring Indigenous geneticist and bioethicist Krystal Tsosie, reproductive justice scholar and advocate Dorothy Roberts, and educator and activist Milton Reynolds, with Katie Hasson as moderator. A recap with video clips, the recording, and a transcript are available online.
The second webinar, co-sponsored by Disability Rights Education and Defense Fund, was Forging New Disability Rights Narratives about Heritable Genome Editing. It featured Silvia Yee (DREDF), Teresa Blankmeyer Burke (Gallaudet University), Larkin Taylor-Parker (Autistic Self Advocacy Network), and Rebecca Cokley (Ford Foundation). The recording and transcript are online.
The next webinar – Feminist Intersections: Reproductive Genome Editing at a Crossroads – will take place in mid-February and feature Alana Cattapan, Amrita Pande, and Kavita Ramdas, with Lisa Ikemoto moderating. 
The upcoming human genome editing Summit was originally scheduled to be held in March 2022. CGS Associate Director Katie Hasson had been invited to present, the only representative of a social justice-focused NGO scheduled to be included. The event was postponed due to the pandemic and replaced with a short series of online discussions; Katie spoke on one of the replacement panels about the widespread international prohibition of heritable genome editing. Regrettably, she was not included in the 2023 program coming up next month. 
An online mini-conference coinciding with the March 2022 Summit-related panels was organized by the UK grassroots advocacy group Stop Designer Babies with Gen-ethisches Netzwerk (Germany), Alliance for Humane Biotechnology (USA), and GeneEthics (Australia); CGS consultant Pete Shanks' presentation offered a critique of the summit process. This event, which drew at least as large an audience as the "official" discussions, included perspectives that have sadly been omitted from or underplayed in all the Summit events: feminist, anti-colonial, disability rights, reproductive and racial justice, and environmental. 
In August 2022, CGS collaborated with UC Berkeley's Othering & Belonging Institute to present The 'Perfect' Baby?: The Dangers of Gene Editing in Assisted Reproduction. This webinar featured UC Berkeley professor of law and CGS senior fellow Osagie Obasogie, bioethicist Françoise Baylis, reproductive justice activist Nourbese Flint, and disability scholar and activist Karen Nakamura. The CGS recap includes clips; the full video, transcript, and information on the panelists are also available online.
In February, Baylis and CGS Executive Director Marcy Darnovsky debated geneticist George Church and futurist Amy Webb on the question: Should we use gene editing to make "better babies"? The debate was organized by the award-winning national debate program Intelligence Squared U.S., which considered Marcy and Françoise the winners in that they swayed more viewers to their position than did Church and Webb.
---
Assisted Reproduction
CGS's work on assisted reproduction highlights inequities and power imbalances, profit motives, and health risks that typically receive little attention despite their high stakes for surrogates, egg providers, intended parents, and people born through these technologies. During 2022, we increasingly emphasized the likelihood that reproductive genome editing – if allowed to proceed – would roll out in the notoriously under-regulated fertility industry.  
In 2022, CGS continued to enrich, refine, and update Surrogacy360, a comprehensive online resource about the complexities and risks of cross-border surrogacy arrangements, which has an eleven-person International Advisory Committee from seven countries. 
The invasion of Ukraine brought new media attention to international surrogacy. As the war began, news articles focused on dramatic rescues of newborns and harrowing border crossings, sidelining the rights and well-being of surrogates. At Surrogacy360, we set up a dedicated page, Ukraine as International Surrogacy Destination, featuring a collection of articles that prioritize challenges facing surrogates during the war.
CGS completed a major update and enhancement of the site's US policy map, the most detailed and accurate representation of US surrogacy policy available online, in partnership with the National Center for Lesbian Rights. We are partnering with Grupo de Información en Reproducción Eligida to enhance the map of surrogacy policies in Mexico, update it with case law, and provide Spanish translation; and we will soon be posting  an update to Surrogacy360's global policy and Australia maps.
We continued to expand the Assisted Reproductive Technologies Working Group, co-hosted by CGS and the Pro-Choice Alliance for Responsible Research, an invitational community of advocates and scholars who assess developments in assisted reproduction, share resources, and promote public policies consistent with reproductive and social justice. Established in 2013, it now includes nearly 150 members from a dozen countries, including advocates and scholars working in the fields of reproductive rights and justice, women's health, disability rights, LGBTQ rights, and Indigenous sovereignty. 
---
Eugenics
CGS has long worked to highlight the relevance of eugenics and scientific racism in assessing the social implications of human biotechnologies. We have sharpened this focus in recent years in response to disturbing resurgences of eugenic ideas and practices. 
During 2022, we began work on a project to expose the centrality of eugenic legacies to contemporary life sciences, human biotechnology, public health, and medicine, and the urgency of challenging them. Conceived by CGS Senior Fellow Osagie Obasogie, UC Berkeley professor of law and bioethics, its core will be a visually striking collection of essays solicited from leading scholars, advocates, and journalists.
In 2022, Marcy joined the advisory team of From Small Beginnings, a transnational network of scholars, educators, curators, and activists working to confront the ongoing consequences of eugenics and its myriad social, political, economic, and scientific legacies. With colleagues in this network, Marcy co-authored From small beginnings: to build an anti-eugenic future, published in The Lancet in May.
---
Forging ahead in 2023
In 2023, CGS will continue to push back against excesses and abuses in the for-profit fertility industry, and continue to challenge the persistence of eugenic assumptions in medicine, the life sciences, and public health. We will continue to insist that voices and perspectives grounded in social justice and human rights be central in debates about heritable genome editing – including in the counter-events we're planning for the lead-up to the gene editing "summit" this March. Stay tuned for details about this exciting event taking place Feb 27-28.