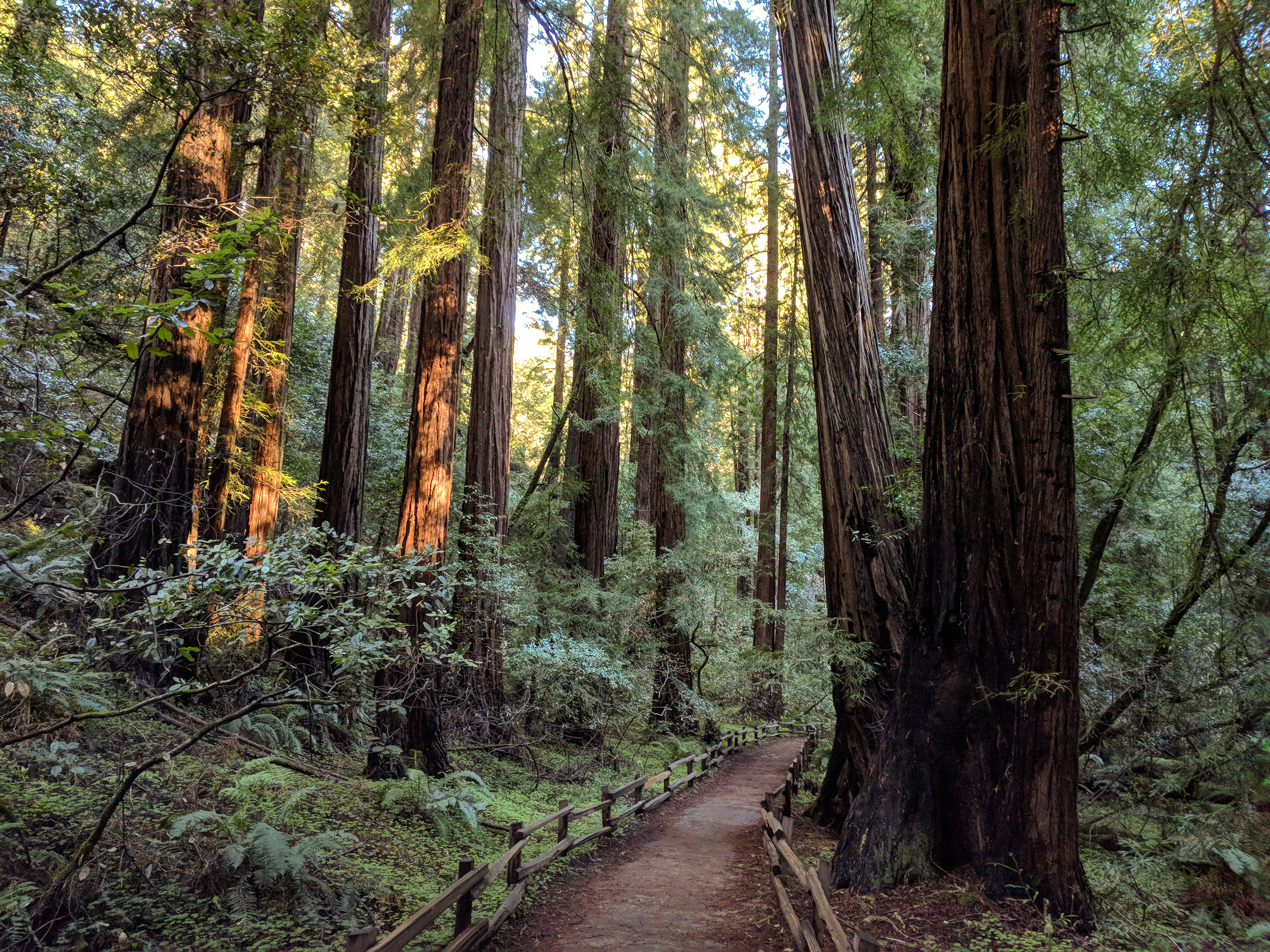 Photo by Matthew Dillon on Flickr
From far away, the caution tape and sheet of paper attached to an interpretative placard in Muir Woods National Monument could be mistaken for routine maintenance. In fact, the park's latest project is quite the opposite.
"Alert: History Under Construction," the paper reads. "Everything on this sign is true but incomplete."
The sign contains information about the park's founding, along with a timeline of the park's history and photographs. Credit for saving the park's treasured redwood and creek habitat is given to "influential, philanthropic white men," the paper explains.
"While they undoubtedly contributed to the forest becoming a national monument, part of our duty in the National Park Service is to tell the full story of how that happened," the paper says. "Look at the timeline below to see the park's history under construction."
The alterations to the sign also include yellow sticky notes posted on the timeline and offering information about the original, indigenous managers of the forest as well as the role of women in the creation of Muir Woods. Facts about... see more