Most scientists and social scientists agree that there is no biological basis for race. Yet the idea that racial groups can be found in biology continues to make its way into human genetic research and biotechnologies. Some common examples include genetic studies on racialized health disparities, direct-to-consumer genetic ancestry tests, and forensic DNA databases. These products and practices typically try to reduce race to a set of biological markers, and fail to address the social, political, environmental, and economic inequalities that continue to make race a salient social category. Critical race scholars and racial justice advocates alike seek to promote public awareness and regulatory oversight of biotechnology to ensure that genetics isn't used to exploit or reinforce existing institutional racial inequalities.
---
An open letter, signed by current and former members of the group, set off the latest round of complaints about...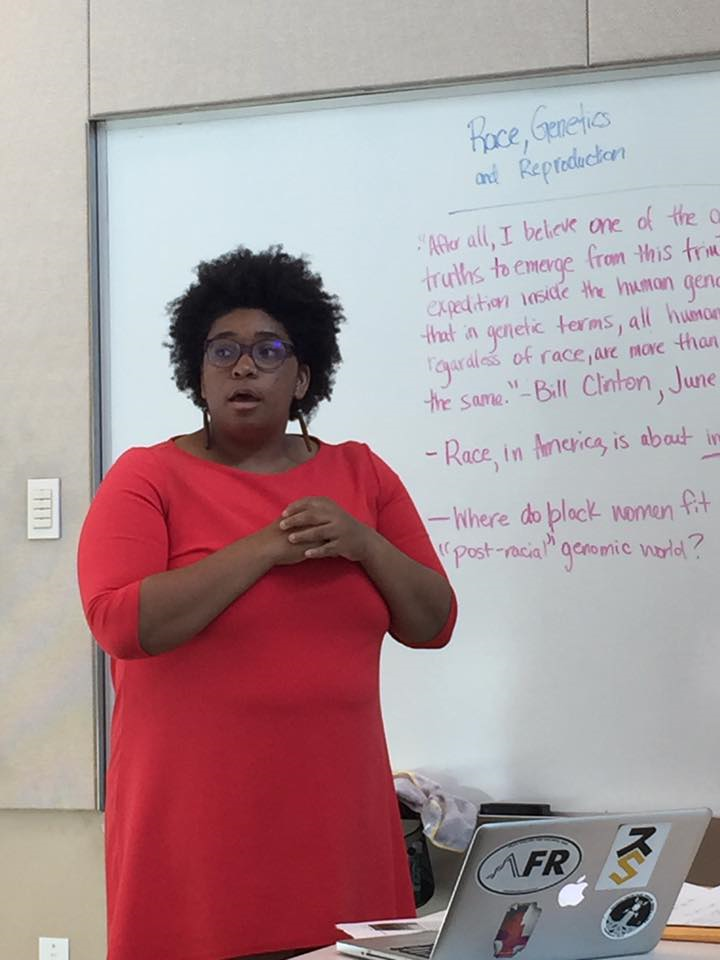 Communications Coordinator Victoria Massie facilitated a thought provoking workshop discussion at the Black Women for Wellness Conference, Power Manifesto.
CRISPR...