"He is untouchable": Penn officials allegedly cover up workplace abuse at James Wilson's Gene Therapy Program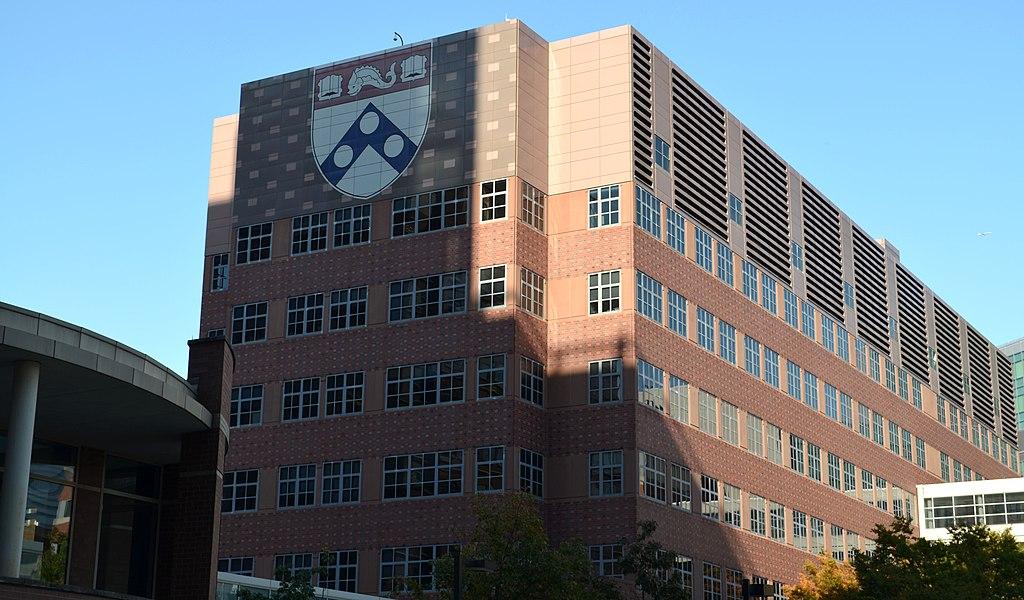 Rehua, CC BY-SA 3.0, via Wikimedia Commons
James Wilson, director of the Gene Therapy Program at Penn's Perelman School of Medicine, is facing claims that he has condoned and contributed to a "dysfunctional toxic workplace." According to reporters at Penn's independent student newspaper, it appears that top university officials are protecting him from these charges because his biotechnology companies, worth hundreds of millions of dollars, pay lucrative licensing fees to the school.
Twenty years ago, Wilson headed the gene therapy clinical trial, also at the University of Pennsylvania, that led to the death of teenager Jesse Gelsinger. Government and media investigations at the time revealed serious misdeeds, and Wilson was barred from working on FDA-regulated clinical trials for five years. After that, he resumed his gene therapy work. (See Twenty Years Later, What Have We Learned from Jesse Gelsinger's Death?)
Both the current episode and the earlier one involve significant financial conflicts of interest.
Reporters Conor Murray and Pia Singh of The Daily Pennsylvanian broke the story late last year that multiple employees of Wilson's Gene Therapy Program had filed abusive workplace claims. Wilson was one of five leaders investigated for their role in creating an "unprofessional and toxic workplace" at GTP.
Murray and Singh's most recent article alleges a "shameless coverup" by top university officials of that investigation's findings:
Time and again, employees have alleged that Penn is protecting Wilson and GTP by burying the grievances of the program's lower-level employees, since the University stands to benefit from Wilson's other biotechnology companies — which have received hundreds of millions of dollars in venture capital financing and have ties to Penn.
The Daily Pennsylvanian examined five drafts of a leaked report produced by the Penn medical school's human resources department. The initial 21-page draft report explicitly named Wilson, claiming he was aware of the toxic environment and poor treatment of employees, but took no action. By the final draft, the four-page report contained not a single reference to the allegations against Wilson; in fact, his name had been completely removed.
The report was revised in response to interventions from the university's Office of General Counsel, according to email and other records the reporters reviewed. Murray and Singh argue that top Penn officials are protecting Wilson because of the licensing revenue they receive from his many companies, which include Passage Bio, G2 Bio Companies, iECURE, REGENXBIO, and Scout Bio.
Their Daily Pennsylvanian story quoted one Gene Therapy Program employee – who requested anonymity in fear of retaliation – as saying that Wilson is "the most powerful person on campus. He is untouchable."
Murray and Singh also note that another set of allegations about financial fraud not only were excluded from the final report but were never even investigated because they fell outside the purview of the human resources department.
The former employees had alleged that Wilson and [GTP's Executive Director of Research Administration Monique] Molloy earned money from "shell companies," launched with the intent to enable Wilson to circumvent University agreements around clinical trial sponsorship and governance.
The Daily Pennsylvanian's allegations are serious:  A major scientist whose wrongdoings 20 years ago led to the death of a teenage research subject and put the brakes on the fledgling gene therapy field is now embroiled in more scandal, and top university officials are suspected of enabling his abuse of students and staff to protect the profits brought in by his thicket of companies.
But there has been little reaction or coverage beyond the student journalists' own persistent reporting (and a brief mention in a Times Higher Education story about corporate interests taking over US higher education).
Over the past two decades, the narrative around Jesse Gelsinger's death has taken the shape of a cautionary tale for gene editing researchers who want to move too quickly; meanwhile, Wilson's financial conflicts of interest, and convincing evidence that he deliberately misled the teen and his family, have faded out of view.
The stakes have only gotten higher over the years, both in terms of potential financial gains and conflicts of interest. These allegations of lack of transparency, biased investigation, and placing the reputation – and profit-making potential – of Wilson and GTP above all else suggest that Penn has not absorbed the lessons of Jesse Gelsinger's death.