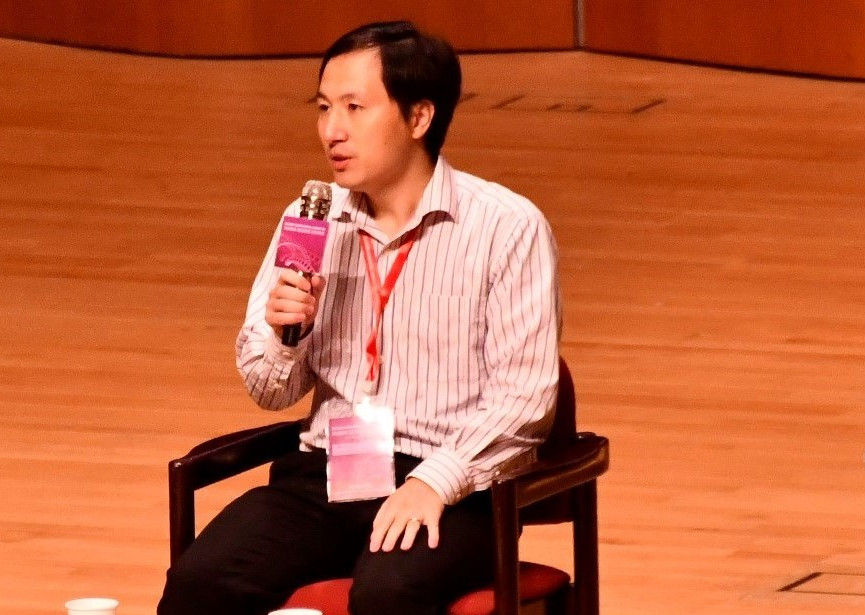 Image of He Jiankui from Wikicommons
Chinese biophysicist He Jiankui, who shocked the medical world by claiming he had used gene-editing technology in unborn babies, was released from a prison in China last week after a three-year sentence, according to reports.
He was jailed in late 2019 for violating medical regulations after announcing his work at a conference the previous year.
According to China's Xinhua news agency at the time, a court found that He and colleagues "crossed the bottom line of ethics in scientific research."
There remain many unknowns in the aftermath of He's work, but he claimed that he used a gene-editing procedure known as CRISPR-Cas9 to rewrite the genomes of embryos before the children were born.
The aim of doing this, He said, was to make them immune to HIV by modifying a certain gene called CCR5. Twin sisters, known as Lulu and Nana, as well as a third child known as Amy, were later born to volunteer parents who took part in the research in 2018. He said Lulu and Nana were born healthily, though... see more