So You Got a DNA Test for Christmas. What Now?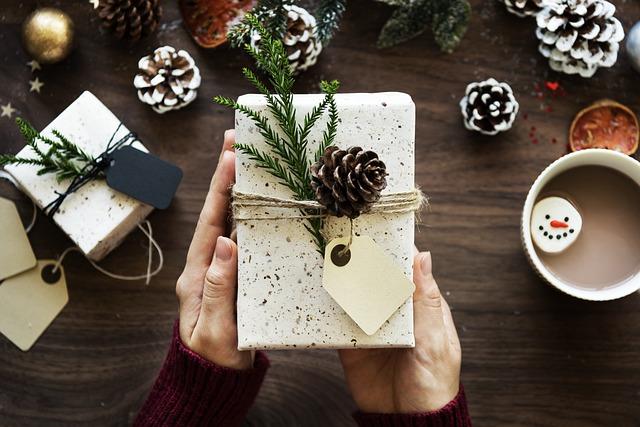 Personal DNA tests, marketed directly to consumers with promises of revealing health and ancestry information, were a much-recommended gift this Christmas. Oprah listed 23andMe's Ancestry Test as one of her Favorite Things.Tests were touted as "the best geek gifts," promoted as "something a little different," and featured at Pinterest, and many other sites. They even made it to a display at Target.
Conversely, Gizmodo's Kristen Brown explained "Why a DNA Test Is Actually a Really Bad Gift" and concluded:
A boring sweater is sounding like a pretty good present after all, huh?
Alice Park at Time's health beat agreed. AARP was also skeptical. Ethicist Arthur Caplan suggested that a health club membership would be a better use of your money. Christina Farr at Fast Company pointed out that it would be wise to consider your life insurance needs before getting tested:
As genetic testing explodes, health insurers are banned from denying coverage based on results. The same doesn't apply for life insurance.
Nevertheless, Amazon was all over them. And no wonder: Wired had reported that 23andMe's health test "was one of Amazon's five best-selling items on Black Friday, behind the Amazon Echo Dot, two other Alexa add-ons, and a programmable pressure cooker." Wired also estimated (those of a delicate sensibility might want to skip to the next paragraph):
Between Black Friday and Cyber Monday, leading personal genomics company AncestryDNA sold about 1.5 million testing kits designed to provide insights into your ethnicity and familial connections. That's like 2,000 gallons of saliva—enough to fill a modest above-ground swimming pool with the genetic history of every person in the city of Philadelphia.
All indications are that Christmas sales continued to be strong. Of the top 100 sellers in Amazon's "Health & Household" listed on December 27, only five cost more than $50 — and the top three of those were personal genetic tests. (The other two were a FitBit and a GermGuardian air purifier.)
But even the health tests now approved by the FDA remain questionable. What if the test says you are probably not at risk for cystic fibrosis and then you develop the disease? And when and what do you tell your relatives? Even if you are convinced by a test that you have an elevated risk for, say, late-onset Alzheimer's, what if your brother doesn't want to know? What if you freak him out, and then re-test and discover that the original test results are not duplicated?
If nothing else, do see a genetic counselor.
In contrast, ancestry tests may seem like innocent fun, but they are not all that reliable. For a dramatic example, three identical triplets (confirmed by a previous test) had their DNA tested for ancestry:
The 23andMe test showed that all three of the triplets had completely different percentages of French and German heritage; Nicole at 11%, Jaclyn at 18% and Erica 22.3%. ... Nicole was 11.4% Scandinavian, almost 4% more than her younger sisters.
Similarly, an Ohioan of self-described British descent was shocked to discover that she is "about one-third Irish, one-third French and German, 16 percent Scandinavian, and 7 percent Iberian." Actually, that sounds quite British to me (a Brit), what with the Vikings and the Normans and all the other historical migrations. After all, how would you define "American" genetically?
These matters have garnered the attention of Senate Minority Leader Chuck Schumer, who recently urged the Federal Trade Commission to investigate genetic testing companies' privacy and disclosure practices.
As Gizmodo reports, testing companies can claim ownership of your DNA and allow third parties to access it. In fact, that's the business model of the personal gene test companies. Their main gig isn't selling spit kits to consumers; it's acquiring vast amounts of consumers' genetic information.  When you send in your DNA sample for analysis, it goes into a database. And they sell that data for big bucks.
Ah, the gift that keeps on giving. To them.
So, what to do if a well-meaning but perhaps lightly informed relative has presented you with one of these tests?
Be tactful.
Be skeptical.
Be aware.
Image via Pixabay