Slippery Slopes and Biological Curve Balls: Updates on 3-person IVF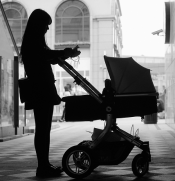 In September the world learned of a US fertility doctor who had gone to Mexico where "there are no rules" in order to arrange the birth of a child conceived using 3-person in vitro fertilization (IVF), technically a form of human germline modification, to prevent mitochondrial disease. In October we learned that 3-person IVF is being used experimentally in the Ukraine to treat infertility.
In November we saw four additional important developments:
1) The media got 3-person IVF all wrong
On November 1, Reproductive Biomedicine Online published "Setting the Record Straight," the journal's editorial response to the "shoddy scientific journalism" surrounding an article in the very same issue. The article in question was a report on the apparent health of children born in the late 1990s and early 2000s using cytoplasmic transfer, a 3-person IVF precursor (see here for CGS's take on the media coverage of that article). Published in the immediate aftermath of the Mexico and Ukraine cases, most media reports took it as evidence that current 3-person IVF techniques (pronuclear and spindle transfer) are safe. Railing against this misinterpretation, the editor argues that:
the technique of cytoplasmic transfer in the late 1990s is so different from those of pronuclear or spindle transfer as to make the apparent normality of the offspring born through the former technique of little relevance in the context of (the latter).
In other words, the media got it all wrong—the study doesn't prove anything about the current or future safety of experimental 3-person IVF techniques.
2) Slippery slope: Disease prevention to fertility treatment
With all focus in September on the use of 3-person IVF to prevent mitochondrial disease, the slippery slope toward the multi-billion dollar fertility industry and a potential normalization of human inheritable genetic modification is unfolding right before our eyes. On November 10, a study co-authored by Shoukhrat Mitalipov, who has developed and promoted one of the 3-person IVF variations, was published in Stem Cell proposing the introduction of 3-person IVF technology as a fertility treatment. Characterized by one of the co-authors as "just one additional advance over IVF," the new study promises a two-for-one deal for aging women to "increase the yield … available for transfer from a single stimulation cycle."
As opposed to other 3-person IVF techniques that transfer the nucleus from an intending mother's egg into a donor egg from which the nucleus has been removed, the new variant would use the genetic material from an intending mother's polar bodies, small cells produced during oogenesis that contain nuclear DNA but that typically don't develop into eggs that can be fertilized. Reconstructed eggs generated with this so-called "polar body nuclear transfer" technique would pose as much risk to any resulting child as other 3-person IVF methods, and the overt shift toward using such a biologically extreme procedure to address basic infertility is deeply troubling.
3) Moving ahead at all costs
On November 30, the UK's Human Fertilisation and Embryology Authority (HFEA) released their Fourth Review by an independent panel of experts, examining the safety and efficacy of 3-person IVF techniques for the purpose of avoiding serious mitochondrial disease. The review recommends "cautious use" of these techniques for "carefully selected patients" in cases "where there are no acceptable alternatives" such as pre-implantation diagnosis (PGD), and supports mitochondrial DNA (mtDNA) haplotype matching as a precautionary measure. It concludes that reversion, the phenomenon whereby carried-over "faulty" mtDNA multiply faster than donor mtDNA and eventually take over the donor egg, does not pose a serious risk despite evidence to the contrary. It also rejects a U.S. National Academy of Medicine report that recommends limiting clinical research to the transfer of male embryos so as to avoid inheritable genetic modification, and emphasizes the importance of long-term follow-up.
The Science Media Center issued a collection of expert reactions to the review the same day that was predominantly celebratory. Dr. David J. Clancy of Lancaster University, however, strongly questioned the panel's seeming impetus to move forward at all costs, even in light of serious ongoing safety concerns. He wrote:
[3-person IVF]'s sole benefit is to allow affected women to have healthy children who bear half their genes. The best alternative is IVF by donor egg... [T]he evidence now suggests that, at some point, producing a child who will suffer from mitochondrial disease is a certainty. Are we, as a society, OK with that?
The HFEA is set to consider the issue at a meeting on December 15.
4) A biological curve ball
Also on November 30, another study co-authored by Mitalipov was published in Nature that suggests that reversion (see #3 above) is a serious problem related to "mismatches" between the mitochondrial DNA of the intending mother and that of the egg-provider. The authors propose an as-yet-tested system of mtDNA replication-rate matching that would allow the egg provider's mitochondria to remain dominant in the developing embryo. Karen Weintraub's coverage in Scientific American recognized the hurdle this poses for clinical uses of 3-person IVF technology, describing it as "a biological curve ball" that shows that mitochondrial diseases "can come back to sicken a child, even when 99 percent of the mother's own mitochondria are eliminated." Most media reports, however, managed to spin this setback as progress (see here, here and here).
Within the span of only a few short months, we have seen a disturbing trend toward the normalization of an experimental technology that is still widely considered unsafe, and whose implications for future generations are yet unknown. CGS and others have criticized the clinical application of 3-person IVF, even to prevent the transmission of mitochondrial disease, because of the potential serious health consequences for resulting children and future generations, because safer options for creating families are already available, and because allowing mitochondrial manipulation in humans could open the door to other forms of human inheritable genetic modification, banned in more than 40 countries worldwide. 
Previously on Biopolitical Times:
Image via Pixabay