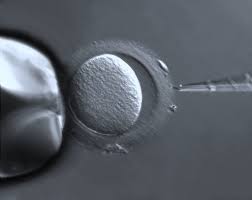 In a bold rejection of the widespread sentiment—and regulations in many countries—that no one should alter the genome of a human embryo and transfer it to a woman, Russian geneticist Denis Rebrikov last week went public with his plans to become the second researcher to cross this red line. "We can't stop progress with words on paper," Rebrikov told Science Insider yesterday, when asked about international efforts to ban such research.
Rebrikov, who is at the Kulakov National Medical Research Center of Obstetrics, Gynecology and Perinatology in Moscow, does not yet have Russian approval to do the experiment. But, as Nature first reported on 10 June, he would like to use the genome editor CRISPR to modify the CCR5 gene in embryos so they would be highly resistant to infection with HIV.
This is the strategy that Chinese researcher He Jiankui attempted in a widely condemnedexperiment that led to the birth of twin girls. Jiankui, who did not publicly discuss his trial until news stories revealed details of it in November 2018, triggered an international push to step up...