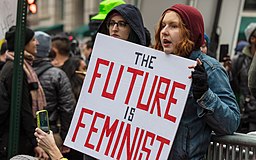 This commentary was originally published on the IJFAB Blog.
For more than a decade, Canadian regulation has explicitly countered commercialization of reproduction, prohibiting payment for surrogacy, sperm, or eggs as part of the Assisted Human Reproduction (AHR) Act of 2004. These policies are grounded in the view that preventing a market trading in reproduction as "goods and services" is fundamental to safeguarding the health, safety, and rights of gamete donors and surrogates.
Currently, Health Canada is in the process of developing additional regulations that were required but never created under the AHR Act. The department has published a consultation document to solicit input to the process. A number of Canadian women's health scholars and advocates have submitted responses based on decades of involvement with assisted reproduction policy, women's health research, and bioethics deliberations.
As the coordinators of an international Working Group committed to promoting public policies on assisted reproductive technologies (ART) that are consistent with social and reproductive justice, we have followed Canada's policy process on assisted reproduction with great interest. We applaud Canada's history of standing against... see more