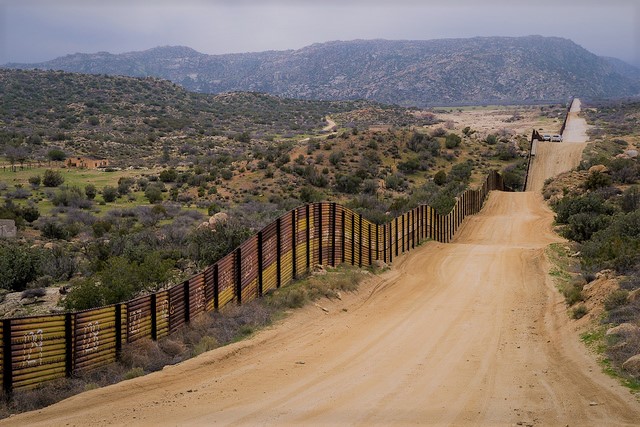 Amid a bipartisan backlash, President Trump has tried repeatedly to shift blame to Democrats for his own administration's "zero-tolerance" immigration policy, which has resulted in more than 2,300 migrant children being taken from their families along the U.S.–Mexico border. "The Democrats have to change their law — that's their law," Trump told reporters on Friday.
The president didn't specify which law he was talking about. But the statute at the center of his administration's policy is the work of Republicans — with origins dating back all the way to World War I — albeit with substantial Democratic support along the way. Known originally as the "Undesirable Aliens Act," the statute would not exist without support from, respectively, a eugenicist and a white supremacist.
The law in question was the foundation of a memo Attorney General Jeff Sessions issued in early April that laid out the administration's new, zero-tolerance policy. In the memo, Sessions instructed federal prosecutors in the southwestern United States to file criminal charges against any adults caught entering the country illegally. His order stripped officials of...