Just What We Need: Slicker Infertility Marketing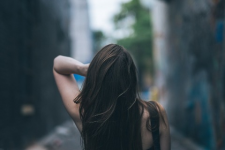 The most unsettling line in the recent Forbes article on the ambitious infertility startup Prelude comes about halfway through. "The IVF industry in the United States," writes Miguel Helft, "has everything private equity likes—scale (about $2 billion annually) and growth (more than 10% a year), along with being fragmented and having outdated marketing." 
In an era with precious few opportunities for double digit returns, why not turn the reproductive health sector into the next big thing by furthering its consolidation and selling services using lifestyle content?  "Hey," Prelude's hipster-chic splash page calls out, "how's your fertility doing?" 
| | |
| --- | --- |
| If that piques your interest, scrolling down takes you on a kind of virtual stroll through the streets of Williamsburg, Wicker Park, or the Mission District, where you encounter edgily coifed, tatted, and bespectacled folk who presumably are spending as much time thinking about their reproductive fitness as they do their next Americano or Kimchi taco. But you'll find scant information about financial, psychological, or medical risks of egg retrieval (unless you count the presumed donor pictured alongside | |
the quotation "I was worried about the discomfort, but seriously, it was no worse than a bikini wax—and for a much higher purpose") or about failure rates after eggs are thawed and implanted.  Everything is upbeat and empowering, geared toward the "millennial mindset of health, wellness, and control."
Prelude is targeting 20 to 30 year olds and the main product it's selling them is their own eggs and sperm on ice.  The site proclaims, "If you are in your 20s or early 30s, there is no better time than now to bank your eggs and sperm. They are stretchy and full of reproductive life force, just like you!" (Must be all that hot bikram yoga, huh?) 
| | |
| --- | --- |
| | If that piques your interest, scrolling down takes you on a kind of virtual stroll through the streets of Williamsburg, Wicker Park, or the Mission District, where you encounter edgily coifed, tatted, and bespectacled folk who presumably are spending as |
much time thinking about their reproductive fitness as they do their next Americano or Kimchi taco. But you'll find scant information about financial, psychological, or medical risks of egg retrieval (unless you count the presumed donor pictured alongside
With $200 million in funding, Prelude founder, chairman, and CEO Martin Varsavsky, who bills himself as a "serial tech entrepreneur," laid the foundation of the company by acquiring controlling stakes in one of the largest IVF clinics in the country, Reproductive Biology Associates in Atlanta, which in 2016 had net sales of just over $5 million; and their partner, My Egg Bank, which gives would-be parents access to frozen eggs through a network of infertility clinics.  Already profitable, Prelude also offers a product line for 40-somethings in the form of "screened donor eggs."  Helft writes that Prelude's aim is "to take [egg and sperm freezing] mainstream, giving it scale and Silicon Valley pizzazz." 
It all puts one in mind of nothing so much as the international market in animal sperm and embryos.  Reproductive technology in animals far predates that in humans: British scientist Walter Heape (himself a serial entrepreneur) produced the first successful mammalian embryo transfer in 1890 with rabbits.  By the mid-1960s, animal sperm banks could be found around the world, and one study estimated that the cattle industry had by then performed artificial insemination on 59 million cows, 47 million ewes, 1 million sows, 125,000 mares, 56,000 goats, and 4 million turkeys.  Businesses like Bovine Elite, Cattle Visions, and Cattle Genie are part of a multimillion-dollar global trade in cattle semen and embryos that has all but eliminated traditional mating and led to stacked pedigrees and reduced genetic variability.   (One Wisconsin bull who sired some 500,000 offspring made national headlines when he died.)
While American Society of Reproductive Medicine guidelines currently suggest limiting the use of a single male's sperm to 25 recipients (there are no suggested limits for donor eggs or embryos), what's to say we won't see the human version of cattle breeding as marketing takes precedence and consumer demand drives clinical practice?  History provides ample evidence of the ways in which global capital tends to push enterprises toward greater scale and homogeneity—from fast food to pop culture to higher education.
Fifty years from now, historians could look back and see that Prelude, along with other egg banking and IVF-clinic networks duking it out for international market share, laid the groundwork for branded gametes and embryos, all under the soothing guise of offering customers "insurance" on their reproductive viability. 
Gina Maranto is a fellow at the Center for Genetics and Society. She is Director of Ecosystem Science and Policy and Coordinator of the Environmental Science and Policy program at the University of Miami's Leonard and Jayne Abess Center. Her articles, opinion pieces, and reviews have appeared in Discover,The Atlantic Monthly, Scientific American, The New York Times, and other publications. She is the author of Quest for Perfection: The Drive to Breed Better Human Beings.
Previously on Biopolitical Times:
Images via Prelude Fertility and Pixabay