James Wilson Is in Trouble. Again.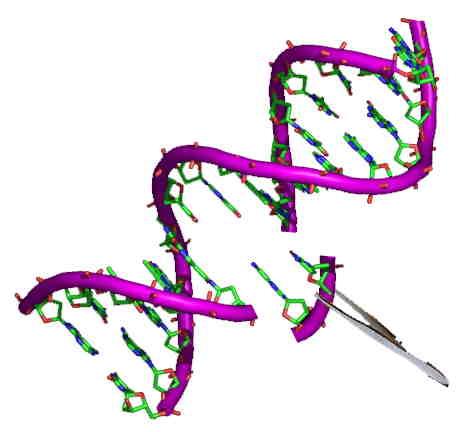 Image by Ciencias Españolas KoS,
CC BY-SA 3.0, via Wikimedia Commons
Not for the first time, gene therapy developer James M. Wilson is facing well-documented criticism. And not for the first time, his long-time employer – the University of Pennsylvania – appears to be enabling his wrongdoing.
Twenty-three years ago, Wilson failed to tell a teenage volunteer in an early gene therapy clinical trial that monkeys given a similar treatment had died and that two patients had experienced serious side effects. The teenager, Jesse Gelsinger, died shortly after the dose was administered, and his name has become a byword for what can go wrong with gene therapy. Lawsuits by both the family and the FDA were settled out of court, but an authoritative analysis ten years later noted many problems with the process and the consent forms, including that the financial disclosure was limited to "a single bland sentence" that essentially hid the tens of millions that were at stake. 
Now Wilson is back in the news, accused of serious workplace abuse at the Penn Gene Therapy Program, which he directs, and top university officials appear to be protecting him from the charges. The school has received hundreds of millions of dollars in licensing fees from Wilson's biotechnology companies.
On August 8, the life sciences and biotech website STAT published a 5,000-word article by three experienced authors accurately headlined:
At pioneering center for gene therapy, Jim Wilson presided over toxic, abusive workplace, staffers say
Adam Feuerstein, the most senior of the authors, and once dubbed "the most feared man in biotech," promoted the piece with a Twitter thread that serves as an abstract of the article and closes:
Lastly, credit to the Daily Pennsylvanian, Penn's student newspaper, which was first to report on some abuse issues at Wilson's Gene Therapy Program.

Wilson and Penn tried to dismiss their excellent reporting. We did not.

Hat tip to reporters @pia_singh and @theconormurray
Student reporters Conor Murray and Pia Singh published their first exposé last November, which was 4,600 words long and described a "dysfunctional, toxic workplace." They followed it up in April with another long piece that detailed allegations of a "shameless cover-up" by Penn officials. Murray graduated in May and is now an Editorial Intern at Forbes; Singh is due to graduate in 2023 and is currently an intern with The Wall Street Journal.
Essentially, Murray and Singh handed the story to STAT on a plate. The professionals did a thorough job of documenting events, interviewing participants and detailing the story. (Unfortunately, it is behind a paywall at STAT+; free trial subscriptions are available.)
In May, Katie Hasson summarized the Daily Pennsylvanian articles in a substantial post at Biopolitical Times, which hit the highlights and tied the abuse back to the tragedy of Jesse Gelsinger's death in 1999. That earlier scandal was front-page news in the Washington Post for months and regularly covered in the New York Times; it soon led to the discovery of a shocking number of other "adverse events" (some but not all fatal) in the course of gene therapy trials around the country. The FDA in 2000 found the Penn program in "serious disarray."
The scandal did not, however, end Wilson's career. He kept his head down, continued his research (though he was banned from working on FDA-regulated human clinical trials for five years), and then resumed directorship of Penn's Gene Therapy Program. By 2019, he was receiving laudatory profiles (including in STAT+). Chemical & Engineering News ran a much longer and even friendlier account in September 2019, headlined:
The redemption of James Wilson, gene therapy pioneer
In recent years, Wilson has warned about the potential dangers involved in gene therapy, particularly the use of high doses of adeno-associated virus (AAV) vectors to deliver DNA. Indeed, in 2018 he resigned as a scientific advisor to Solid Biosciences because of concerns about the safety of high-dose AAV. However, Wilson's work did lead directly to the development of Zolgensma, a one-time gene therapy which is currently in the news (mostly in specialized publications) because two patients have died of acute liver failure following treatment with it.
In the face of the recent abuse charges, the university has indulged him because his work has "brought around $440 million into the University of Pennsylvania's coffers." It has also made him rich, with prospects of more. From STAT:
Wilson has ownership stakes, sponsored research agreements, or consulting arrangements with more than a dozen companies, including at least four companies he co-founded to directly commercialize work that comes out of the Gene Therapy Program.
No wonder a former employee described the staff as "just meat in the grinder for Wilson's money-making machine." But there are also reports in the same article that at least four major partnerships have dissolved, at least one because the lab was missing deadlines. Which of course tends to be aggravating to the boss.
Perhaps he's due for another fall.