NIH has opened national enrollment for its precision medicine data program with an ambitious goal of recruiting one million volunteers, amid hype and questions.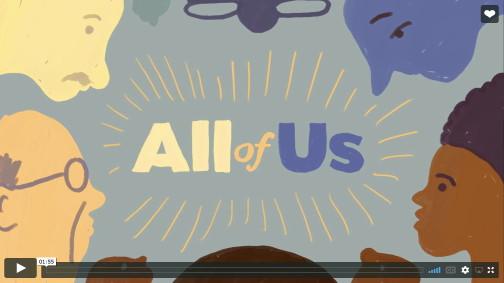 On May 6, the National Institutes of Health (NIH) opened national enrollment for the All of Us Research Program. This was the biggest step yet in what was originally called the Precision Medicine Initiative that President Obama announced in January 2015; the name was changed in October 2016. The goal remains to collect genetic and health data from a million volunteers; the projected completion date is 2022.
Concerns about the project were raised as soon as it was announced, and some have been addressed. (The name change is one.) Sheer bureaucracy, however, seems to remain an issue: Both Geisinger and Kaiser Permanente, two huge medical providers that had been identified as resources, have backed out; both continue to develop their own databases and research.
Others problems remain, notably about the basic choice to focus on genetic rather than environmental causes of disease, as well as privacy questions and implicit over-promising, that is, hype. The introductory video is particularly questionable: In less than two minutes, it combines snake oil about how doctors will "innovate the next breakthroughs in medicine" with simplistic claims about the way "simple data transforms into life-saving knowledge" and the grandiose assertion that "by becoming one of the first one million people to volunteer, you can help reshape the entire future of healthcare for generations to come."
An article in HealthNewsReview provides a good summary of the launch, under this scathing headline:
NIH uses dodgy PR to enroll one million Americans in its 'All of Us' precision medicine program
See also the Washington Post on privacy, and Wired for more details of the process.
"All of Us" is a registered service mark of the U.S. Department of Health & Human Services (HHS). Of course it is.