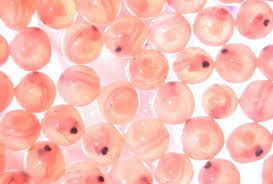 The potential for egg freezing to allow women to pause their biological clocks is one of the most astonishing developments of recent fertility science. The promise was thrilling: Women could enjoy more time to find the right partners, break up with the wrong ones and become emotionally and financially ready to become mothers.
Enthusiasts even fantasized the technology would promote gender equality by giving women control over their fertility so that they wouldn't have to scale back their career ambitions during their 20s and 30s. "Freeze Your Eggs. Free Your Career" blared a 2014 cover of Bloomberg Businessweek.
When Facebook and Apple announced that same year that they would pay for egg freezing for employees in a "game-changing perk," Apple said in a statement, "We want to empower women at Apple to do the best work of their lives as they care for loved ones and raise their families."
Egg freezing was an act of self-care — and professional advancement — for the modern woman.
"All the talk in the beginning was about how egg freezing would be as big... see more