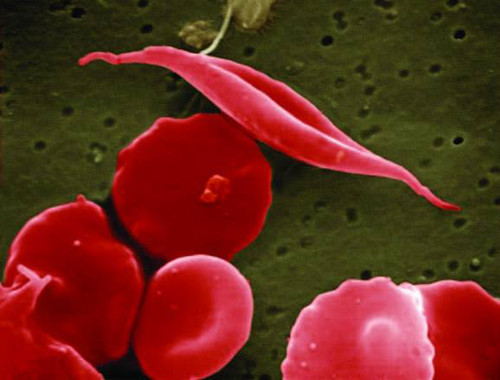 "Sickle cell disease (SCD)" by National Institutes
of Health (NIH) is licensed under CC BY-NC 2.0
A team of University of California scientists are launching a first-ever human study of a powerful new gene-editing technique to fix the bad gene that causes sickle cell disease, offering the promise of a cure for the devastating blood illness.
On Tuesday, researchers announced that they have received U.S. Food and Drug Administration approval to test the approach, using a technique called CRISPR-Cas9, at UCSF Benioff Children's Hospital Oakland and UCLA's Broad Stem Cell Research Center.
"Our goal is to be able to deliver a safe and effective therapy that we can administer as soon as we know the diagnosis — and spare those children and young adults all the complications of this disorder." said Dr. Mark Walters, a professor of pediatrics at UCSF and principal investigator of the project.
For 65 years, scientists have known the cause of sickle cell disease but have been unable to cure it without a bone marrow transplant. By fixing the underlying genetic problem, the new research buoys... see more