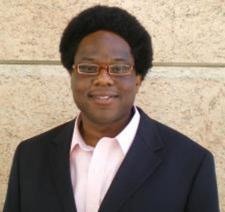 In late 2018, UC Berkeley bioethics professor Osagie K. Obasogie received a campus email about a research fund available to faculty members in the School of Public Health. 
He was stunned by what he read.
The Genealogical Eugenic Institute Fund, the email said, supports research and education in eugenics — a field discredited after World War II as a horrifying ideology that sought to use science to improve the human race by promoting traits deemed superior and breeding out those judged undesirable. The judgments aligned strongly with social biases that favored white, able-bodied and financially stable people. 
Eugenics was used as a justification for Hitler's Nazi Germany to kill 6 million Jewish people, and U.S. authorities to forcibly sterilize more than 60,000 people in California and more than 30 other states largely in the early 20th century.
But Berkeley's eugenic research fund has been very much active. 
The $2.4-million fund was offering an annual payout of about $70,000 in fiscal year 2020 to support research and education on policies, practices and technologies that could "affect the distribution of traits in... see more