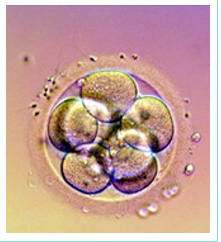 When Sarka Lisonkova and her colleagues set out to study disparities in the birth outcomes of people who've used methods like IVF, they figured that any inequities that existed would be narrower in this group. After all, it can be expensive to get pregnant with medical assistance, and wealth is tied to better outcomes.
Instead, the researchers reported Wednesday, the racial and ethnic disparities for some metrics were even wider for babies of parents who had used IVF or other fertility treatments than among children who were conceived "spontaneously."
One key finding: while neonatal mortality rates were twice as high among spontaneously conceived children of Black women versus white women, they were four times as high among infants of Black women conceived through technologies like IVF, according to the researchers' study, which was published in the journal Pediatrics.
"We were surprised," said Lisonkova, an associate professor of obstetrics and gynecology at the University of British Columbia. In the paper, the researchers called for additional studies to reduce "risks among vulnerable women who use medically assisted reproduction."
For the study... see more