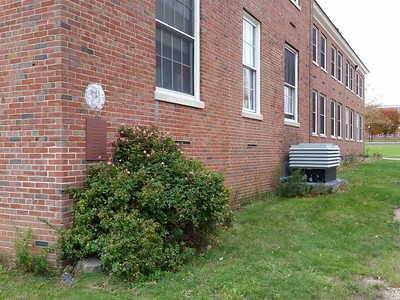 Photo "Traces of Willowbrook" by Matt Green on Flickr (CC BY-NC-SA 2.0)
This story starts, of all things, with a viral tweet. It's the summer of 2021. My husband wanders into the kitchen and asks whether I've seen the post from the English theater director that has been whipping around Twitter, the one featuring a photograph of his nonverbal son. I have not. I head up the stairs to my computer. "How will I find it?" I shout.
"You'll find it," he tells me.
I do, within a matter of seconds: a picture of Joey Unwin, smiling gently for the camera, his bare calves and sandaled toes a few steps from an inlet by the sea. Perhaps you, too, have seen this photo? His father, Stephen, surely did not intend it to become the sensation it did—he wasn't being political, wasn't playing to the groundlings. "Joey is 25 today," he wrote. "He's never said a word in his life, but has taught me so much more than I've ever taught him.
That this earnest, heartfelt tweet has been...