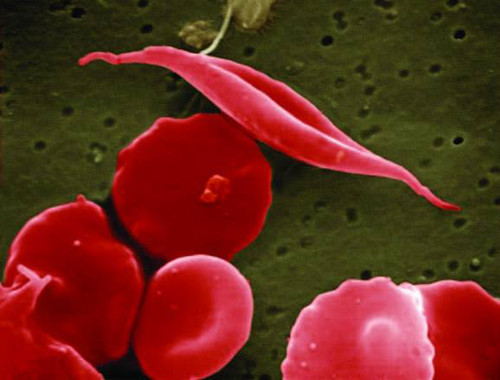 DACULA, Ga. — For as long as he can remember, Jimi Olaghere felt he was destined to be a father. "It's so true in my soul," he told his wife, Amanda, when they struggled to get pregnant. But when they were finally expecting a baby boy in 2019, joy was tinged with despair.
For 34 years, sickle cell disease had been hammering Jimi's body and stealthily shredding his ambitions. He knew it would come for his dream of being a dad, too.
Inside Jimi, normally pliable, disc-shaped red blood cells deformed into rigid crescents. Those microscopic sickle-shaped cells clumped together, unleashing a cascade of damage. Pain was a constant, but about once a month it erupted into pure agony — like glass had shattered inside his veins and shards were sawing back and forth.
How would monthly trips to the emergency room to manage his painwork with a newborn baby? Could he keep up with a toddler when everyday pain could keep him stuck in bed all day? Would he even live long enough to try?
"I knew sickle cell...