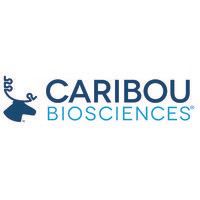 Caribou Biosciences, the developer of gene-edited cell therapies co-founded by Nobel laureate Jennifer Doudna, PhD, has launched an upsized initial public offering that raised $304 million in gross proceeds—about $50 million more than projected just a day earlier.
Caribou sold 19 million shares at $16 a share—the top of its $14-to-$16 price range. The company originally planned to sell 13.5 million shares as of July 19, but boosted that to 17 million early on Thursday before upsizing its offering yet again that night.
By the time Caribou began its first day of trading on Friday, investors pushed up the share price to $19.17 at 11:57 a.m. Friday before it fell, closing at $16.32 a share. Caribou is trading its shares on the NASDAQ Global Select Market, under the symbol CRBU.
Caribou's gross proceeds could reach $349.6 million. The company has granted the underwriters of its IPO a 30-day option to purchase up to an additional 2.85 million shares of common stock at the initial public offering price, less the underwriting discounts and commissions.
According to its IPO prospectus, filed... see more