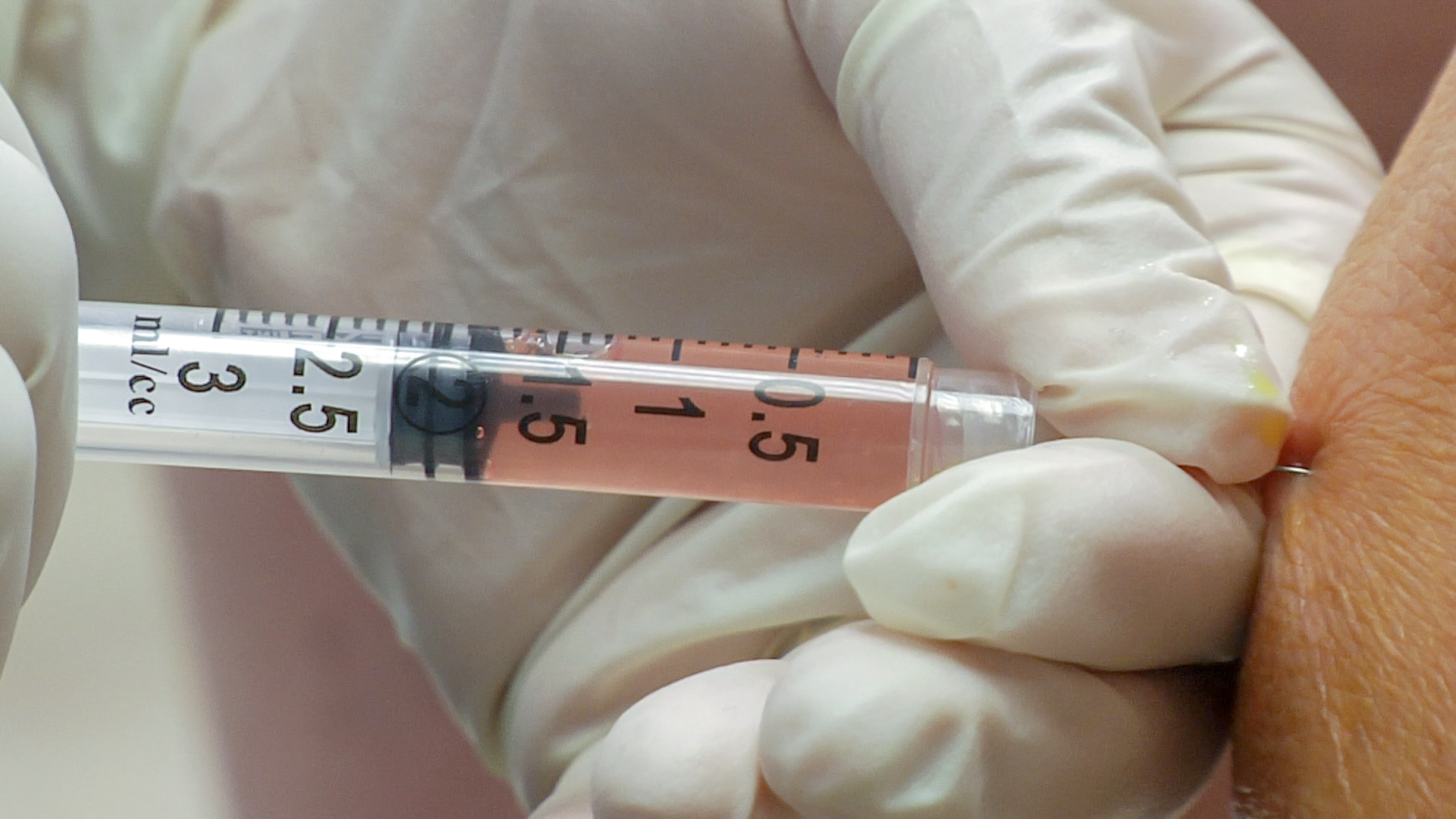 Inside Mark Berman's clinic in Rancho Mirage, California, is a sign he's obliged by law to post. It reads "Not FDA Approved."
Patients who come here to the California Stem Cell Treatment Center can get treatments for ailments ranging from sports injuries to muscular dystrophy. For upward of $5,000, Berman, a plastic surgeon by training, will remove a small portion of their fat, process it, and inject it back into them.
This is called "fat-derived stem cell therapy"; the premise is that the stem cells in your fat can jump-start the healing process. "The stem cells could be good for repairing everything from Alzheimer's to paralysis to neurodegenerative conditions," says Berman. "These cells are miraculous for helping heal. We don't have a choice. We have to use them."
The problem is there's not much evidence to back up the claims Berman is making. And it's not just him — there are more than 100 clinicians in the Cell Surgical Network, a group he co-founded in 2010 to promote the same kind of adult stem cell regenerative medicine he practices....