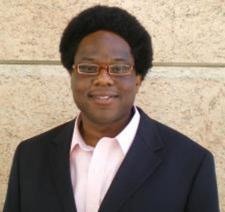 UC Berkeley professor of law and bioethics Osagie K. Obasogie was elected for membership to the National Academy of Medicine on Monday, one of the highest honors in the fields of health and medicine.
Obasogie is known for the steps he took to dismantle a campus School of Public Health fund that was previously used to fuel eugenics research, according to Marcy Darnovsky, the executive director of the Center for Genetics and Society who co-edited a book with Obasogie.
He is among the 100 new members from diverse backgrounds that have been recognized by the academy for their major contributions to the medical sciences, health care and public health.
"I am thrilled to have this opportunity to join the National Academy of Medicine," Obasogie said in a Berkeley News article. "It is an extraordinary honor, and I'm looking forward to working with my new colleagues to serve the public while advancing medicine and the health sciences."
An avid researcher in areas such as health inequity and racial justice as it relates to law and medicine, Obasogie first learned about the Genealogical... see more