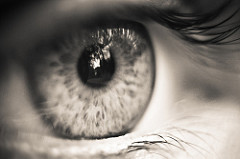 George Gibson remembers turning to his wife after a 2015 procedure at a Florida clinic that he thought would help his failing eyesight.
At the hotel room where they were staying, he went to open his eyes, but he thought his right eyelid was stuck shut.
He asked his wife what was wrong, but she said both eyelids were open.
"Well, that was the first time I realized that I didn't see," Gibson, who is now age 82, told MedPage Today. "I went blind in one eye, immediately coming out of the place."
Gibson had received injections of autologous bone marrow-derived stem cells in hopes it would fix his vision, which was impaired due to both ischemic optic neuropathy and glaucoma. He had the procedure at MD Stem Cellsopens in a new tab or window (then known as Retina Associates of South Florida), a business run by ophthalmologist Jeffrey Weiss, MD, and former ophthalmologist Steven Levy, MD.
Gibson and other patients have raised similar concerns about treatments they received at MD Stem Cells, claiming the procedures did nothing, or...