California Plans Legislation to Compensate Sterilization Survivors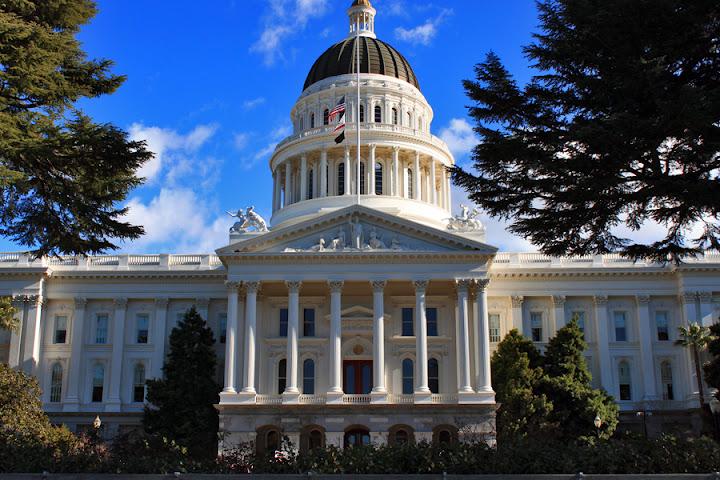 At a time when civil rights, health services, and climate justice are under attack nationally, California is leading the way toward a more humane future.  Local governments' commitment to sanctuary cities, passage of laws to safeguard reproductive health services, and concrete steps to address climate change put California's city, county and state governments at the forefront of a progressive agenda that stands up to irrational national policies.
And now California has the opportunity to be a leader in yet another area: taking responsibility for a historical harm done to California residents through state-sponsored sterilizations in the 20th century.
In 2018, State Assemblywoman Cristina Garcia (D-Bell Gardens), chair of the Women's Caucus and a member of the Latino Caucus, will introduce a bill to compensate survivors of state-coerced sterilizations conducted under a 1909 eugenics law that was only taken off the books in 1979. The law was written to reduce the number of "defectives" in society; provide cost-savings for welfare programs; and prevent "unfit" people from becoming parents. More than 20,000 people were sterilized in 12 state homes and hospitals during this era. While the policy language did not name specific groups, labels of "mental deficiency" and "feeblemindedness" were applied disproportionately to people with actual and perceived disabilities, Latinos, poor people, and women.
North Carolina and Virginia both recently passed laws in 2013 and 2015, respectively, providing compensation for survivors of their eugenic programs, and California is poised to be next.
California Latinas for Reproductive Justice (CLRJ) and Disability Rights California (DRC) are two organizations working closely with Assemblymember Garcia's office on the bill, advocating for reparations as part of larger reproductive justice and disability rights efforts.
University of Michigan Professor and Center for Genetics and Society (CGS) Advisory Board member Alexandra Minna Stern and her team at the Sterilization and Social Justice Lab have been engaged in research for the last five years and located records at the California State Archives on thousands of individuals sterilized from 1919-1952 . They estimate that in 2018, when the bill will be introduced, 621 survivors will still be alive (236 men and 385 women). The numbers are dropping quickly as people age: in 2016, there were an estimated 830 people still alive.
Professor Stern, along with CLRJ and DRC, approached Assemblywoman Garcia with the idea for the bill and she responded with great enthusiasm, recognizing immediately the need for redress.
Coerced sterilization has continued in many other forms, even after state eugenics programs ended, with similar programs still taking place today. Just last month, news broke that a judge in Tennessee was offering a 30-day sentence reduction to misdemeanor defendants if they "agreed" to undergo a vasectomy or get a birth control implant.
Attempts to control reproduction through policies directed at women, people with disabilities, and people of color have long been in place. The time to end institutional reproductive coercion and ensure the rights and dignity of all state residents is now. California has yet another opportunity to play a leadership role in the face of injustice, particularly with policies directed against disenfranchised communities.
Additional Links:
See CGS' past efforts to confront eugenic practices: