Another $5.5 Billion for the California Stem Cell Agency?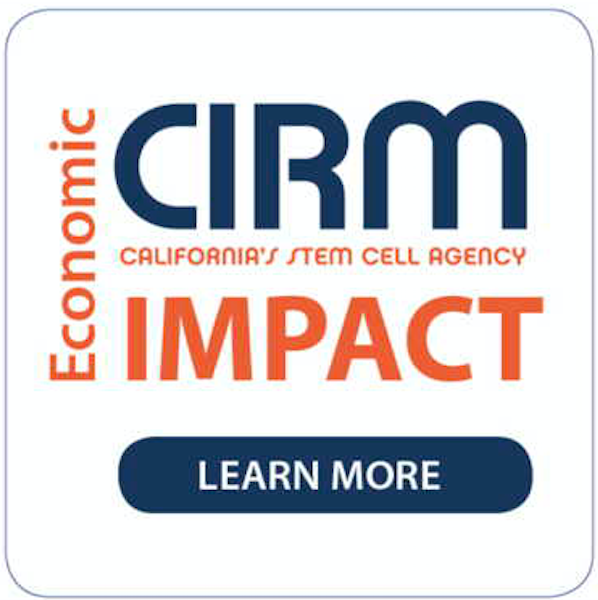 The California Institute for Regenerative Medicine (CIRM) is essentially broke. In 2004, Proposition 71 set it up with $3 billion (plus interest) to spend on "stem cell research and cures." That money is gone. The last decisions on research awards were made on Hallowe'en. The agency has tried for several years to attract private investment but has not found anywhere near enough to finance continued operations. CIRM won't disappear immediately — there remain some funds for administering the grant program — but without more funding it's definitely facing its end.
To avoid this fate, Robert Klein, who organized the 2004 proposition and was CIRM's first board chair, filed paperwork on October 10 for a new proposition: "The California Stem Cell Research, Treatments, and Cures Initiative of 2020." If passed, this initiative would provide CIRM with $5.5 billion over 10 years "to continue to support stem cell research to mitigate and/or cure chronic disease and injury and thereby reduce or mitigate human suffering and the cost of care and improve the health and productivity of Californians."
Built-In Problems
The original governance scheme of CIRM has been widely criticized, first at the time of its formation by a number of public interest organizations (including the Center for Genetics and Society) and subsequently by the Little Hoover Commission in 2009 and by the Institute of Medicine in 2012. In 2015, then-new President and CEO Randall Mills (Maria Millan has held the position since 2017) led a "comprehensive reboot" of the agency, which refocused CRIM directly on clinical trials and was generally regarded as an improvement.
One of the main criticisms of CIRM involved widespread conflicts of interest on its governing board and the lack of effective oversight from the legislature, both of which were built into the structure quite deliberately. The proposition amended the California Constitution by specifically adding the establishment of CIRM and the right to conduct stem cell research as Article XXXV. It also required waiting at least three years, obtaining votes from a 70 percent supermajority of both houses of the Legislature, and the Governor's signature before any amendment could be made. And it exempted the research it authorizes from "other current or future state laws or regulation." Unfortunately, the new language not only avoids making many needed reforms, but it may also actually make the structural issues worse.
Jeff Sheehy, a CIRM board member from the beginning who also has a distinguished record of activism on AIDS issues and who served on the San Francisco board of supervisors, wrote about the new proposition in a scorching blog for California Stem Cell Report:
My hope had been that the new measure … would address shortcomings in the original initiative. It does not. In some instances, it exacerbates existing defects, in others it fails to address problems, and it introduces new elements, some of which are confusing and unnecessary …

Times have changed and now is the time to make CIRM responsive and directly accountable to the State of California and its residents.
Sheehy's range of concerns is wide. He convincingly criticizes proposed changes in the board structure, in handling conflicts of interest, and in the way CIRM addresses ethical concerns. He objects to the measure's failure to maximize financial returns to the State from any successful therapies. He is also apparently baffled by the strange requirement that CIRM must expand its (apparently successful) "Alpha Stem Cell Clinical Program" — seemingly a clear example of fixing what ain't broke.
A contentious Hallowe'en meeting of the CIRM board revealed that Sheehy is not alone in his dismay. David Jensen reported that several board members reportedly described provisions in the measure as "not helpful."
Limiting Oversight by Californians
The language in the new proposition does add several references to "standards adopted by the National Academy of Sciences," notably in the context of "Standards for research involving genetic medical treatments." This could be seen as in conflict with the constitutional requirement to "establish the appropriate regulatory standards." The CIRM Medical and Ethical Standards Working Group has in fact done much good work, including a prohibition on spending CIRM money on research that involves human germline genetic interventions. It appears that the new language would prevent CIRM from establishing stronger prohibitions than the National Academies support. If so, that would be most unfortunate. As Sheehy wrote:
Moving this ["thorny ethical issues"] to the National Academies takes away Californians' ability to influence the ethics of research that will profoundly affect the future of Californians and is paid for by Californians.

These sections delegating responsibility for ethics issues to the National Academies should be deleted.
The 2020 Campaign for CIRM
Public comments on this initiative will be accepted through November 13. The Attorney General will prepare an official title and summary, and the Department of Finance and the Legislative Analyst will make a cost estimate. (Their 2004 estimate that interest payments would run as high as another $3 billion may have been high, but that cost would still be significant.) That process should be complete by mid-December, and signature gathering is likely to start in January. Initiative Statutes need 623,212 valid signatures; Constitutional Amendments require 997,139. But, unlike the 2004 Proposition, this one appears not to change the State Constitution. (The new initiative does include a Definitions section, which applies both to the California Health and Safety Code and to the Constitution; this may not trigger the higher standard.) Klein's aim is to make sure the initiative is on the November, 2020 ballot. That campaign alone may cost $5 million.
As a public agency (by virtue of its funding and despite its built-in exemptions from basic oversight), CIRM is not permitted to campaign for the initiative. But it is allowed to report factual information. These reports can easily slip into a "gray area" and CIRM seems to have already tip-toed very close to the line. An Economic Impact Report, commissioned by the agency and posted on October 9, provoked some critical assessments, including statements that CIRM inappropriately took credit for growth that would have occurred anyway. An even more optimistic paper on "Future Health Dividends for California" (dated February 2 but released on October 14), also funded by CIRM, estimated that innovative cures could "generate almost $900 billion in social value between 2018 and 2050," or on more "modest" assumptions, a still-hefty $175 billion. Even if those remarkable predictions were accurate, which is wide open to question, there seems to be no necessary connection between these benefits and the specific funding for CIRM.
The 2004 proposition that established CIRM was titled the "California Stem Cell Research and Cures Act." The 2020 version adds "Treatments" to the title, implicitly acknowledging that "Cures" is, at best, a misleading description of developments in the last 15 years. CIRM has now funded 60 clinical trials, which is a notable achievement, but most of them are still in the "recruiting" stage. The impression given to the public in 2004 in a $35-million campaign was that many diseases would soon be vanquished; such claims were denigrated as "hype" even at the time, for example in an analysis published in Nature on August 18, 2004. Many experts, even boosters of the research, were much more skeptical about the timing, and they were right.
A Public Interest Failure
Michael Hiltzik, a prize-winning reporter and columnist at the Los Angeles Times, wrote a devastating analysis in 2015 about how CIRM was "born in hype." Jeanne Loring, a very prominent stem-cell researcher whose work has been almost entirely funded by CIRM, agreed in a 2019 analysis published in Nature:
CIRM raised the hopes of the public too high. It needed catchy advertising to gain voters' support. One of its campaign slogans was "Save lives with stem cells."
She also pointed to an important side-effect of the campaign:
Unfortunately, others are taking advantage of the publicity. More than 700 businesses offer what they call stem-cell therapies ... There are multiple reports of unapproved, unregulated therapies leaving some people blind and others with harmful tumours on their spines. ... Still, it is easy to understand how public enthusiasm would spill over to those offering quackery. My colleagues and I are horrified that we might be lumped with these bad actors.
CIRM did not cause the upsurge in fake stem cell clinics, and it has actively supported efforts to suppress them. But Klein and the others who campaigned for the proposition that funded CIRM and are poised to repeat that effort have, as far as I know, never taken responsibility for the effects of the hype they helped to spread.
The Landscape has Changed
When considering the proposed proposition, it is also important to remember that the whole landscape of "stem cell research" has changed over the last 15 years. In 2004, embryonic stem cells were a very hot topic, both scientifically and politically; there was wild optimism about personalized medicine from one political corner and passionate opposition to research involving human embryos from another. Advocates of the California proposition cast it as a rejection of President Bush's stringent restrictions on federal funding for embryonic stem cell research.
The heat died down when President Obama reversed the funding restrictions in 2009. But more importantly, science moved on. In 2012, Sir John B. Gurdon and Shinya Yamanaka were awarded the Nobel Prize in Physiology or Medicine "for the discovery that mature cells can be reprogrammed to become pluripotent." Cell-based therapies remain an important area of research, but they do not necessarily rely on embryonic stem cells.
In fact, "California's Stem Cell Agency" (as the CIRM website calls it) has never been completely restricted to work with stem cells. As David Jensen recently noted, CIRM's purposes also include funding "other vital research opportunities" that are expected to result in cures or treatments. That is clearly broad enough to include many different techniques, as well as the substantial expenditures on buildings and other physical infrastructure, including new multi-million-dollar laboratories on the campuses of Stanford University and USC.
Advocates for the new initiative have already demonstrated that they plan to pin their case for billions of additional public dollars on a dubiously rosy prospect of medical breakthroughs and cures, as they did in 2004. They would no doubt be delighted if they could also do-over the political argument that animated their first campaign, though to date Donald Trump has shown no interest in the issue. How voters will judge the promises, and how much weight they will give to non-monetary issues — built-in conflicts of interest, lack of oversight, outsourcing decisions about ethical standards, and the like — remains to be seen.
The CIRM board is in the process of deciding whether to take a formal position criticizing some of the provisions that Robert Klein inserted into the new ballot initiative. When a date is set for their next discussion — which must be soon and should include an opportunity for public comment — the details will be added to this post.
Update: The CIRM Board will consider comments regarding "The California Stem Cell Research, Treatments, and Cures Initiative of 2020" on November 15, 2019, between 9 and 11 a.m., Pacific Standard Time. Details on how to attend, in person (at one of 11 locations) or by phone or video are posted with the agenda.