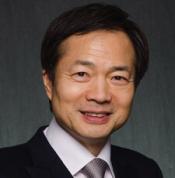 A reported world-first in fertility therapy — a baby boy conceived using a controversial technique that mixes DNA from three people — has made headlines across the world. But with no way of verifying the claim because the specialists behind the procedure will not release data until October, some researchers are questioning the ethics of the procedure. In particular, they ask why the US-based team behind the operation chose to carry it out in Mexico, a country with less-clear oversight of human-embryo modification than, for instance, the United Kingdom or the United States.
Researchers at the New Hope Fertility Center in New York City told New Scientist — which broke the news on 27 September — that they had conducted the procedure for a Jordanian couple, and that the baby boy was born in April. The team, led by John Zhang, a physician at the centre, is not due to present details until 19 October, at the American Society for Reproductive Medicine meeting in Salt Lake City, Utah, but it has published an abstract online with sparse information.
According to the abstract,...