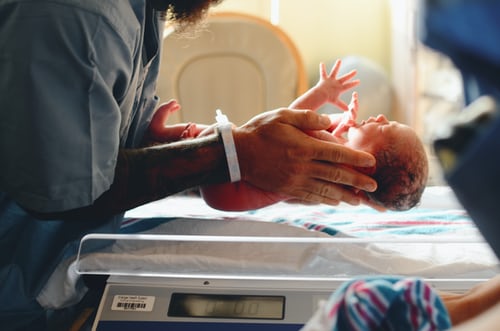 Lorne and Jaclyn Rembach could have had kids without any medical intervention. They were in their early thirties and fertile. But they didn't want their children to inherit a genetic mutation that almost killed Lorne.
At the time of the couple's first date, in January 2016, Lorne didn't know he had a health issue. But just a few days later, the Toronto teacher was playing basketball after school with some students when he suddenly went into cardiac arrest. He was 26 years old.
Doctors discovered that he had a neuroendocrine tumour, known as a "paraganglioma", and that it was wrapped around his aortic valve. They wanted to remove it, but the surgery would be extremely technically challenging, both because of its location and because it was releasing adrenaline.
"They actually told me they couldn't do it," says Lorne. "So they put a pacemaker-defibrillator in and just said that I'll have to live with this for now."
He got regular injections to counteract the adrenaline and he was assessed for a heart transplant. But when his medical team found an American...