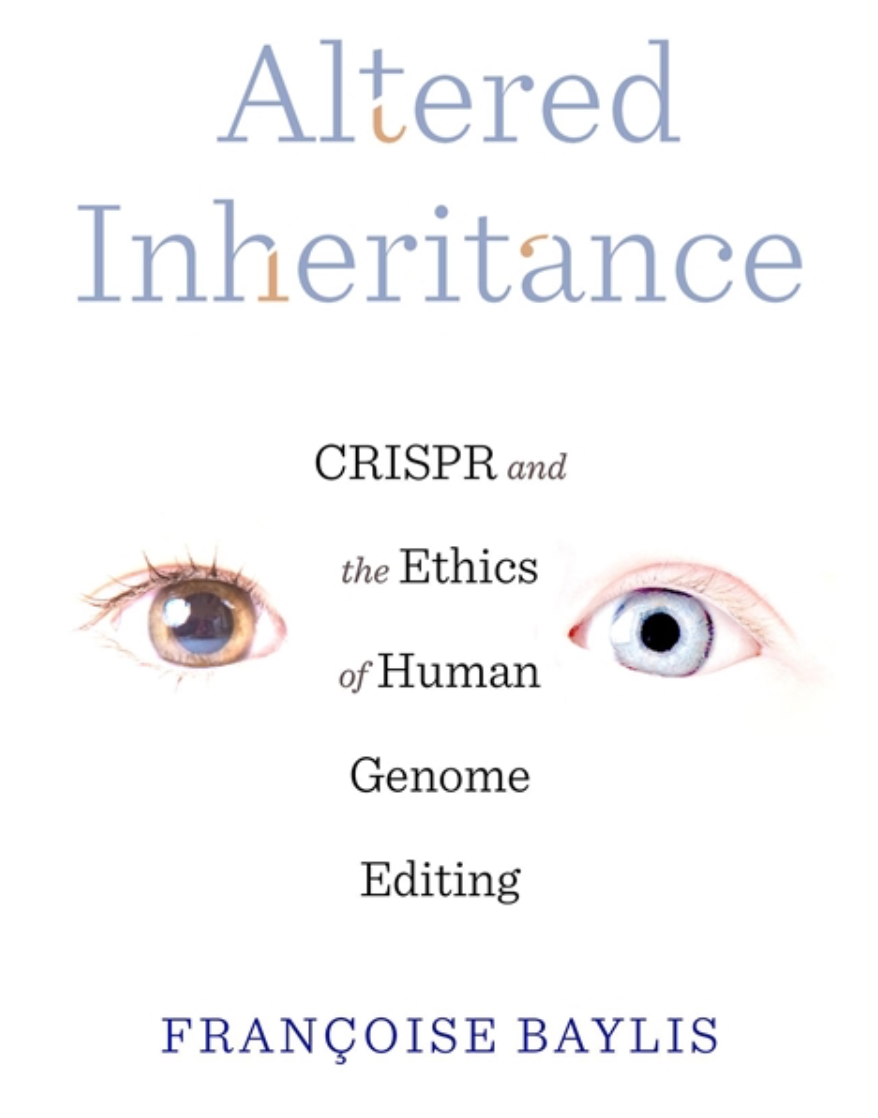 With Altered Inheritance, bioethicist Françoise Baylis has authored a vivid call to action that "aims to bridge the divides between theory, science, politics, and practice" in response to increased public awareness and scientific applications of CRISPR/Cas9 technology. She achieves her aim in this timely and important book.
Baylis calls for broad societal consensus and shared responsibility to guide heritable gene editing toward the common good, which she defines as that which is essential for survival and well-being, to which the market, property, and liberty are subordinate. Her call demands an urgent response, as she notes that humanity sits precipitously on the verge of either a new beginning or the beginning of the end.
A prologue and epilogue bookend the 10 chapters that comprise Altered Inheritance. The back matter includes an index to make the material accessible for scientifically curious general readers, scientists interested in the ethical dimensions of gene editing, and bioethicists seeking an innovative framework to direct theorizing and practice in the era of CRISPR.
Baylis seamlessly threads definitional and conceptual content into the first three chapters... see more