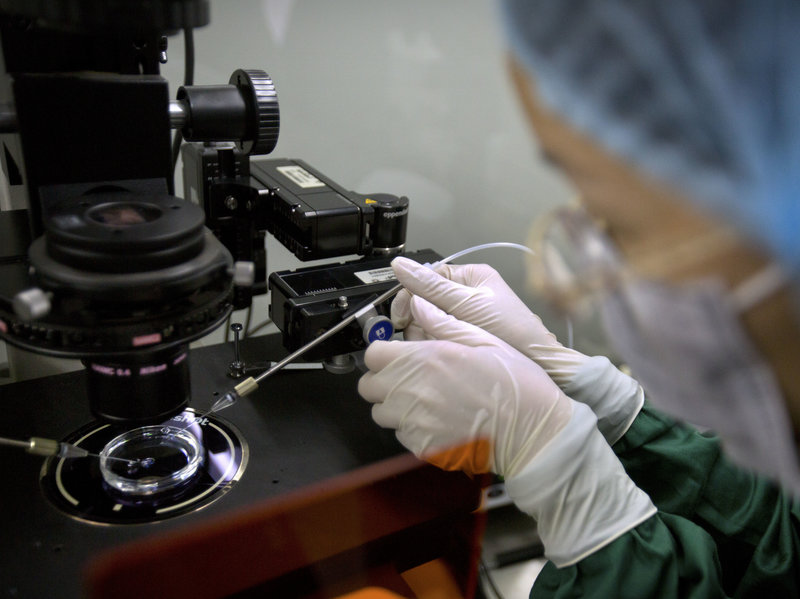 A congressional committee voted Tuesday to continue a federal ban on creating genetically modified babies in the United States.
The House Appropriations Committee voted to retain the ban after the prohibition had been lifted last month by a subcommittee. The vote was part of debate over routine funding legislation for the Food and Drug Administration.
"This is a prohibition that is accepted by nearly every nation in the world due to the unknown risks," said Rep. Jeff Fortenberry, R-Neb., during a hearing where the ban was restored. "The risks of harm are real."
The ban prohibits the FDA from considering any proposals to try to use genetically modified embryos to try to establish pregnancies.
Some scientists oppose the ban because it bars them from conducting the studies necessary to determine whether it might one day be safe and effective to create genetically modified babies. The goal would be to prevent devastating genetic diseases.
During the hearing, several Democratic committee members said they were reluctantly agreeing to reinstate the ban but hoped the issue would be reconsidered at some point.
"I... see more