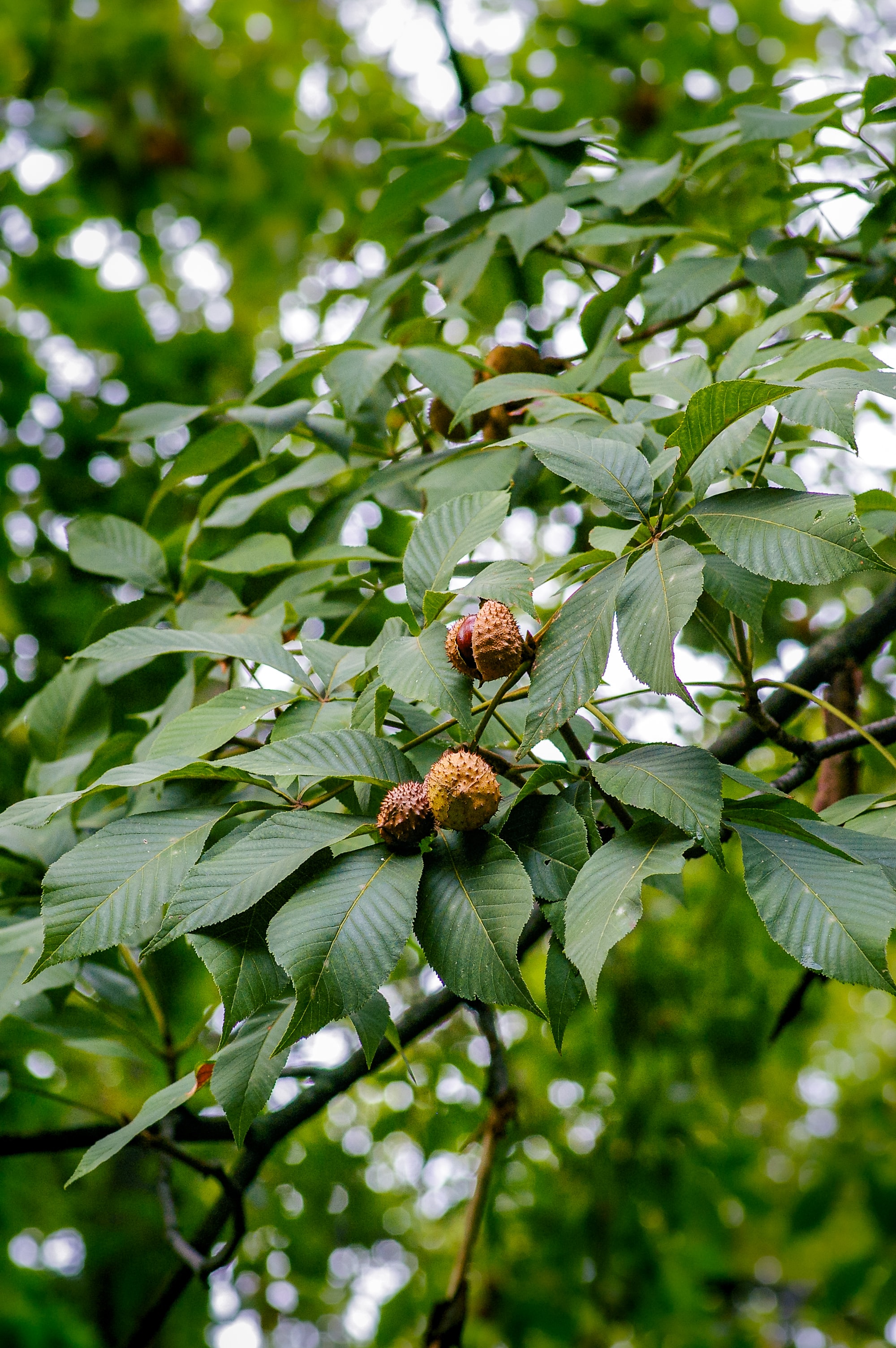 Photo by Yoksel 🌿 Zok on Unsplash
SYRACUSE, N.Y. — Kyra LoPiccolo crouched in front of a small, white foam box under the hot summer sun. She opened the cooler and from the ice plucked a tiny vial of pollen — a potential salve for an entire species.
Clasping a branch of a two-story American chestnut, LoPiccolo pulled out a delicate, yellow-dusted glass slide and rubbed the thawed pollen onto some of the tree's flowers. A few feet away and armed with another set of vials, a pair of colleagues at this field research station were aloft in a crane working on higher limbs.
The team gloved the fingerlike flowers with white bags and zip-ties them — an effort to control the flow of pollen. In a few months, genetically modified chestnuts will be ready for harvest.
"We open them up, and it's like Christmas every time," said LoPiccolo, a recent graduate of the State University of New York College of Environmental Science and Forestry (SUNY ESF).
These trees once ruled the canopies of much of Appalachia, with billions of... see more