Civil society calls for "International Summit on Human Genome Editing" to condemn gene-edited baby claims and experiments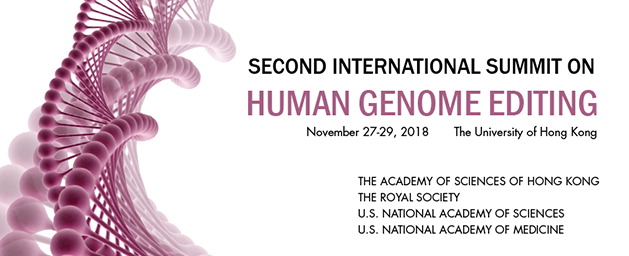 In a statement released today, more than 100 civil society organizations, public interest advocates, scholars, health practitioners, scientists, and others call on the organizers of the Second International Summit on Human Genome Editing to clearly condemn the actions of researcher He Jiankui, who claims to have created genetically engineered babies.
The statement was circulated via email and listservs over a 24-hour period on November 27 and 28 by the Center for Genetics and Society and Human Genetics Alert. It expresses civil society's dismay and outrage at He Jiankui's claims and actions, and asks the Summit organizers to call on governments and the United Nations to establish legally enforceable moratoria on any further such experiments.
The statement warns that without enforceable prohibitions, a runaway international competition for primacy in human inheritable genetic engineering could exacerbate social inequality and discrimination. This would be especially dangerous at a time of resurgent racism, xenophobia, and socio-economic disparity.
The current situation casts serious doubt on the idea that voluntary scientific guidelines can effectively and responsibly regulate human gene editing, especially because He Jiankui cites a 2017 report by the National Academies of Sciences as a "green light" to go ahead. That report departed from the globally widespread policy agreement against any reproductive use of human genetic engineering. The international scientific leaders gathered in Hong Kong should now demonstrate leadership by calling for binding, enforceable policies that can prevent further steps towards an era of free-market eugenics.
Dr. David King, Director of Human Genetics Alert, said: "If scientific leaders don't act, it's time for people to take away their licence to operate, as we did with GM food in Britain. The horrifying history of eugenics in the 20th century should show the disastrous consequences of going down this path, and it should not be forgotten that China still has a eugenics law on its statute books. It should act immediately to prohibit such experiments, and ensure that He Jiankui is prosecuted as a warning to others."
Marcy Darnovsky, PhD, Executive Director of the Center for Genetics and Society said, "If Dr. He's claims are true, his conduct amounts to unethical and reckless experimentation on human beings, and a grave abuse of human rights. For decades, policy makers, scientists, and public interest groups around the world have called for a moratorium or ban on altering the genes of future children and generations. These experiments violate the closest thing to a policy consensus we have, and would be illegal in dozens of countries."
The Civil society statement to the organizers of the Second International Summit on Human Genome Editing and the list of signatories is online.
########
Human Genetics Alert is an independent secular watchdog group that supports abortion rights. Dr David King is a former molecular biologist.
The Center for Genetics and Society is a non-profit public affairs and policy advocacy organization working to encourage responsible uses and effective societal governance of human genetic and reproductive biotechnologies.