CGS classroom visits in 2017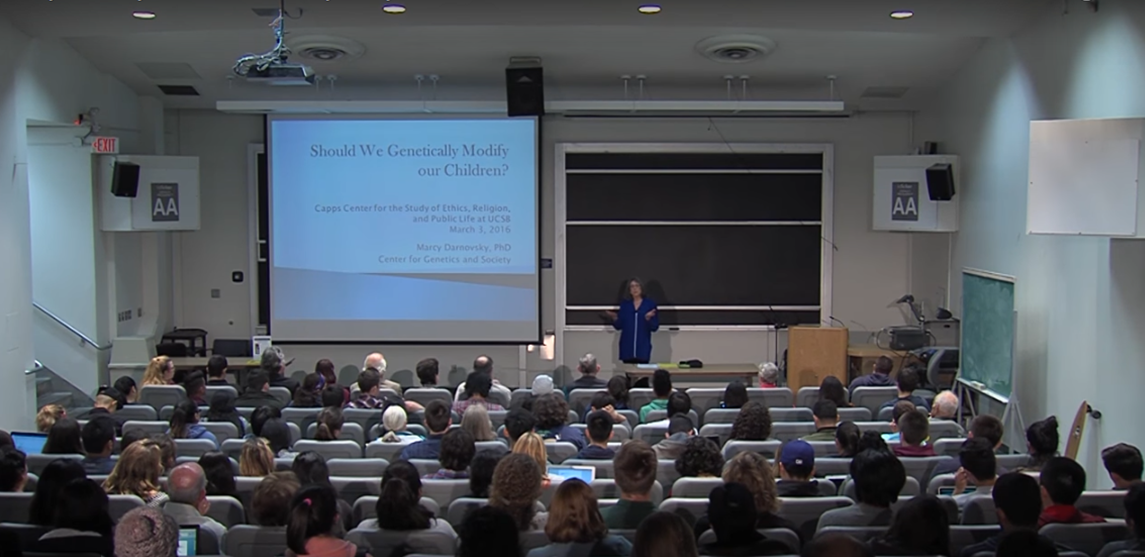 The Center for Genetics and Society receives numerous invitations to speak in person and via video link to high school, college, and university classes about gene editing and other related topics. Through these engagements, CGS shares a biopolitical framework that is grounded in social justice and the common good. Though we are not able to accept all requests, CGS welcomes these opportunities.
Below is a list of recent classroom presentations.
| CGS Staffer | University | Class Title | Department | Date | Instructor |
| --- | --- | --- | --- | --- | --- |
| Marcy Darnovsky, Executive Director | Case Western Reserve University | Health Care Controversies | School of Law | February 1 | Max Mehlman |
| Marcy Darnovsky, Executive Director | Swarthmore College | Culture, Health, and Illness | Department of Anthropology | February 13 | Christine Schuetze |
| Victoria Massie, Communications Coordinator | University of Oregon | Politics, Science, and Body | Political Science | March 2 | Priscilla Yamin |
| Marcy Darnovsky, Executive Director | UC Berkeley | The Life Sciences Since 1750 | History | April 21 | Jon Alaniz |
| Leah Lowthorp, Program Manager | Harvard University | Fighting Monsters: Gothic Fiction as Social Critique | Germanic languages and literatures | October 5 | Nicole Suetterlin |
| Katie Hasson, Program Director on Genetic Justice | UC Berkeley | Bioethics and Society | Environmental Science, Policy, and Management | October 18 | Ken Worthy |
| Kayla Tolentino, Staff Associate | San Francisco State University | Senior Seminar   | Women and Gender Studies | November 1 | Julietta Hua |
| Katie Hasson, Program Director on Genetic Justice | Castilleja School | Biotech and Bioethics | A non-sectarian all-girls middle and high school | December 1 | Jane McConnell |