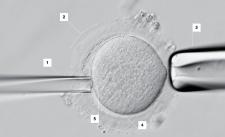 *Names have been changed to protect privacy.
Janine* was raised by a single mother in the San Francisco Bay Area. With resources tight, both she and her sister needed to find a way to put themselves through college. Her sister started donating her eggs for pay once she turned 20, working two jobs and struggling to stay in school. When Janine turned 19, she started donating eggs as well. "I was a desperate college student, living paycheck to paycheck," she told me "So, when my sister told me I could make $7,000 donating eggs, I jumped at the chance. You have to get an education. If it weren't for that desperation, most women wouldn't do it." 
The cost of college tuition in the US across all sectors has more than tripled in the past twenty years—well beyond the cost of inflation—making education out of reach for many. The rapidly rising cost of education has led to a rise in student loan debt as parents and students borrow to help ensure their dream of future success.
I've learned through my interviews and surveys with more than 600... see more