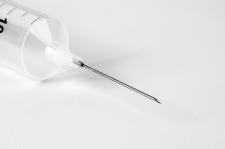 Canada will legalize medically assisted dying for people who are addicted to drugs next spring, in a move some drug users and activists are calling "eugenics." 
The country's medical assistance in dying (MAID) law, which first came into effect in 2016, will be expanded next March to give access to people whose sole medical condition is mental illness, which can include substance use disorders. Before the changes take place, however, a special parliamentary committee on MAID will regroup to scrutinize the rollout of the new regulations, according to the Toronto Star. 
Currently, people are eligible for MAID if they have a "grievous and irremediable medical condition", such as a serious illness or disability, that has put them in an advanced state of irreversible decline and caused enduring physical or psychological suffering—excluding mental illness. Anyone who receives MAID must also go through two assessments from independent health care providers, among meeting other criteria. According to a statement from Health Canada, the assessments must explore a person's treatment history and "a person cannot refuse all or most treatments and automatically render themselves...