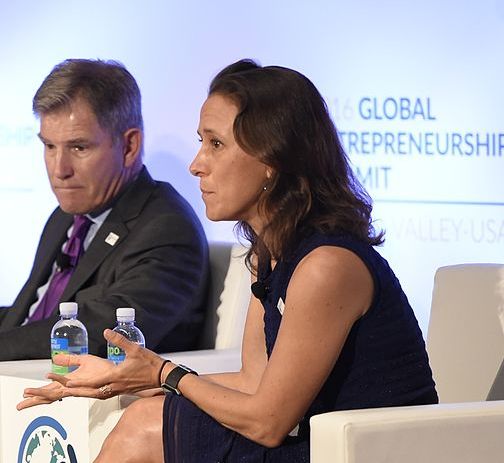 The round, led by Sequoia Capital, will help 23andMe reach more new customers and double down on its efforts to develop drugs based on customers' genetic data.
After collecting more than 2 million people's DNA and winning hard-fought federal clearances to sell certain health tests, 23andMe has big plans — including using its customers' genetic data to develop drugs of its own. To get there, it's raised $250 million in a round led by powerhouse venture capital firm Sequoia Capital, the company announced today.
23andMe, which extracts genetic information about your health, ancestry, and physical traits from mail-home saliva kits, has now raised a total of $491 million. TechCrunch first reported that the company was raising its first round since 2015. The latest round's pre-money valuation was $1.5 billion, according to Axios. (A spokesperson declined to comment on valuation.)
The new influx of capital indicates that 23andMe doesn't plan to go public in the near future, despite launching more than a decade ago in 2006.
Under its CEO and cofounder Anne Wojcicki, the Silicon Valley startup has been working ...