New International Surrogacy Resource Seeks to Improve Practices by Emphasizing Social Justice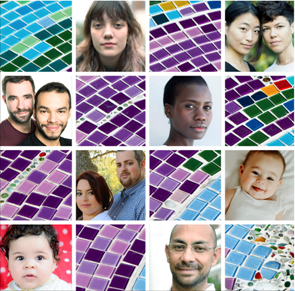 June 4, 2019
Berkeley, California — The Center for Genetics and Society (CGS) today announced the relaunch of Surrogacy360, a resource hub for anyone with practical and ethical questions about international commercial surrogacy, including intended parents, policymakers, and social justice advocates focused on assisted reproductive technologies.
Originally founded in 2016 with CGS partner Our Bodies Ourselves, Surrogacy360 fills a critical information gap. Most websites devoted to international surrogacy are sponsored by for-profit entities with a financial interest in promoting their services. By contrast, the Surrogacy360 project is the only site offering materials that are free of marketing or influence and that emphasize the need to ground surrogacy decisions within a social justice framework.
"The lack of reliable and unbiased guidance puts intended parents, surrogates, and children born through surrogacy at risk," says CGS Executive Director Marcy Darnovsky. "The new site offers specific guidelines that can help mitigate both the risks and the power imbalances inherent in most international surrogacy arrangements."
New features as of spring 2019 include an expanded Current Law page with an interactive map and links to relevant legislation, and a brand-new set of Principles and Standards, written to help intended parents advocate for arrangements that provide more safeguards for the health and rights of all parties involved. The document is the most comprehensive set of such guidelines available and was developed with the input of a robust international network of researchers and advocates from the fields of women's health, reproductive rights and justice, and bioethics.
"The Principles and Standards empower intended parents with knowledge and recommendations for international surrogacy agreements," says CGS consultant and project lead Emily Galpern. "We hope this document will be used widely and shape surrogacy practices that account for the needs and desires of both intended parents and surrogates, and carefully considers the impact on children and egg providers."
Visitors to the Surrogacy360 site can also browse key questions and learn about all members of the surrogacy relationship, including egg providers and children, who are often overlooked. The website, which has undergone a complete design and editorial overhaul, will continue to house up-to-date resources; the second phase of improvement will focus on highlighting the perspectives and lived experiences of surrogates, intended parents, and egg providers.
Surrogacy is a divisive topic among many reproductive rights and LGBTQ-rights groups, particularly in a cross-border context. Some feel the ethical challenges are too high to be overcome and that compensated surrogacy should not be allowed. Others think international commercial surrogacy should be accessible but regulated by governments and overseen by appropriate bodies. Surrogacy360 does not take a position on this debate but instead focuses on the current realities and explicitly states that any surrogacy practice should be approached from an equity perspective.
For more information about Surrogacy360, contact Adrienne van der Valk at [email protected].