A call for UC Berkeley to suspend controversial gene tests for incoming students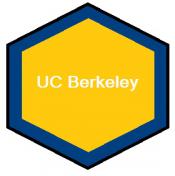 The Center for Genetics and Society, a Berkeley-based public interest organization, is calling for the suspension of a project sponsored by the University of California, Berkeley in which incoming freshmen and transfer students will be asked to provide samples of their own DNA for genetic analysis.

"Just last week, the largest drugstore chain in the country halted plans to retail a similar product after receiving a stern letter from the US Food and Drug Administration. If selling genetic tests directly to consumers is a problem in the eyes of federal regulators, how can the University justify pushing them on thousands of eighteen-year-olds?" asked Jesse Reynolds, a policy analyst at the Center.

Direct-to-consumer genetic tests have been controversial since their debut. Many doctors, bioethicists, and public interest advocates caution that genetic information should be collected and interpreted in a medical setting in order to avoid situations in which results encourage either overly alarmist or overly complacent reactions. They are also concerned that direct-to-consumer genetic tests can exaggerate the importance of genes to behaviors and traits that are importantly shaped by social and environmental factors.

"Catalyzing discussion and debate about the future of genetic technology is a wonderful idea," said CGS Associate Executive Director Marcy Darnovsky, PhD. "But this is the wrong way to do it. This project could fuel common misperceptions about the importance of genetic information, and sets a bad precedent about the way genetic tests should be used. In effect, it puts the university's seal of approval on products that have not been – and may never be – approved by federal regulators."

The project is part of UC Berkeley College of Letters and Sciences "On the Same Page" program, which asks incoming freshmen and transfer students to read the same book or view the same movie. This year, it will instead send out cheek-swab kits so that students can collect and return a DNA sample. It will also sponsor a contest in which entrants can win further DNA testing from direct-to-consumer genetic testing company 23andMe. Professor of Genetics, Genomics and Development Jasper Rine, who is playing a lead role in the project, is a co-founder of several biotech companies including VitaPath Genetics, a genetic testing start-up company.

"This program may be good for the direct-to-consumer genetics industry, but it is an abuse of the trust that thousands of young students should be able to place in the university they've chosen," Reynolds added.

The Center for Genetics and Society is a non-profit public affairs and policy advocacy organization working to encourage responsible uses and effective societal governance of human genetic and reproductive biotechnologies.
---
Contact:
Jesse Reynolds
1-510-625-0819 x308
jreynolds[AT]geneticsandsociety[DOT]org
---