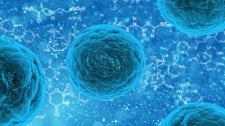 Pushing unproven treatments, the chiropractors targeted the elderly, inviting them to lunch seminars where speakers in lab coats promised miracle cures for the aches and pains that come with age. In online advertisements, they told stories of patients who gave up crutches or were able to play pickleball again.
But it was a deception based on the dubious science of stem cell therapy, according to a complaint filed this week by the Federal Trade Commission and Georgia Attorney General Chris Carr.
The lawsuit accuses Steven D. Peyroux, who holds a Georgia chiropractor's license, and Brent J. Detelich, a former chiropractor who was once convicted of health care fraud in Pennsylvania, of using false advertising to convince patients to hand over $5,000 per stem cell injection. Patients often paid for more than one injection.
The lawsuit seeks restitution for those affected, the surrender of profits from improper activities, and civil penalties of $5,000 for each violation of the Georgia Fair Business Practices Act and $10,000 for each violation involving an elderly or disabled person.
In marketing materials, the complaint says... see more