Welcomed support for improvements in oversight and governance of California stem cell agency; calls for additional changes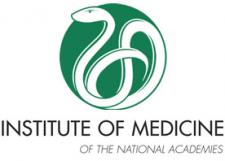 The Center for Genetics and Society, a nonprofit policy research and advocacy organization, welcomed the report on the California stem cell agency released today by the Institute of Medicine and called for stronger protections for the interests of Californians as the agency continues its disbursement of public funds.

CIRM is nearing the end of the billions of dollars of public funding allocated to it in 2004. The agency is currently considering how to extend its operations after the money runs out. CGS Associate Executive Director Marcy Darnovsky said, "Given the state's budgetary problems and CIRM's shortcomings, it would be wrong to ask Californians to give it more public money. If CIRM acquires new funds from industry sources or venture firms, it must recognize that it has ongoing obligations to the people of California."

She continued, "CIRM has not responded in a meaningful way to many previous public interest suggestions or to independent reviews, including the one in 2008 by the state's Little Hoover Commission. We hope the agency will not continue that pattern."

Today's report from the IOM reaffirms the significance of the conflicts of interest and structural flaws that were built into the stem cell program from the beginning, and that continue to threaten its credibility and effectiveness. These are serious problems that the Center for Genetics and Society and other public interest voices pointed out even before the agency was approved by the 2004 ballot measure on which backers spent some $35 million.

Many aspects of these early concerns remain directly relevant, Darnovsky said. "There is still no way for elected officials to provide oversight because the measure that created CIRM requires a 70% vote by both houses – more than a supermajority. The agency's governing board is still tainted by its built-in conflicts of interest, and still includes no representation of the public beyond disease advocates. Members of the agency's powerful Working Groups, including the one that reviews grant applications, are still not required to publicly disclose their individual financial interests."

In April 2012 testimony to the IOM review committee, the Center for Genetics and Society made several recommendations for changes at CIRM to protect the interests of Californians that go beyond those suggested by the IOM. They are:
First, the agency's governance structure and practices should be brought into line with those of other public bodies. One possibility, as we suggested in our testimony to the Little Hoover Commission, would be to make CIRM an agency within an existing state department, an arrangement used by stem cell research funding programs in several other states. Another would be reconfigure CIRM's governing board both to address governance issues and to address its built-in conflicts of interest and include public representatives.
Second, CIRM must be made accountable to elected officials by lowering the exceptionally high bar for legislative modification to Proposition 71.
Third, California taxpayers need to be assured, by legislative action if necessary, that their interests in CIRM are being recognized and safeguarded. A $6 billion public investment has been made, and it should not wind up enriching a set of private investors through a process shot through with conflicts of interest.
Finally, Californians must be assured that any successful treatments that derive from this investment are made accessible and affordable, including to the low-income citizens of our state.
Our 2012 testimony concluded:
"Many of the issues raised by CIRM's establishment and operation exemplify the challenges of science in a democratic society. If the scientific enterprise in general is to maintain the public's trust – and in all too many cases it must now work to regain that trust – it will have to find better ways to deal with conflicts of interest, accountability to public officials, and transparency to the public at large.

CIRM has from the start taken on two experiments: one in a new field of biomedical investigation, the second in politics and policy. We believe that public oversight and democratic governance are not hindrances to scientific advances; that they are in fact essential both to good science and to good policy. CIRM still has an opportunity to model how responsible research and the public interest can move forward together. We hope it will take full advantage of that opportunity."
The Center for Genetics and Society is a non-profit public affairs and policy advocacy organization working to encourage responsible uses and effective societal governance of human genetic and reproductive biotechnologies.
---
Contact:
Marcy Darnovsky
510-625-0819 x305
510-913-7714
mdarnovsky[AT]geneticsandsociety[DOT]org
---