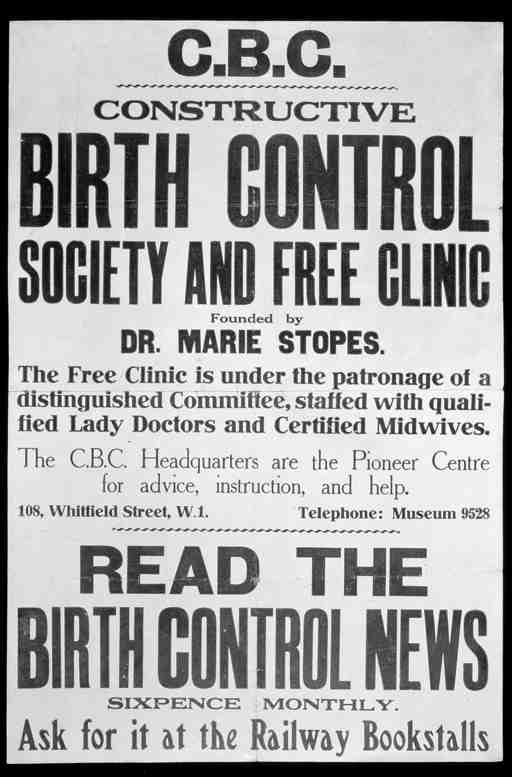 Constructive Birth Control Poster, from the Wellcome Library via Wikimedia Commons, CC BY 4.0
The UK's largest abortion provider, Marie Stopes, has announced that it is finally changing its name, breaking its ties with Marie Stopes herself, who was known to support eugenics. 
Marie Stopes UK will now become MSI Reproductive Choices, or MSI for short, as part of a wider change by its parent organisation, formerly known as Marie Stopes International.
This follows a number of petitions that have emerged from this year's Black Lives Matter protests, calling for streets to be renamed due to ties with slave-traders, plus the decision by Mars to ditch the name Uncle Ben's rice.
MSI said the year had sparked introspection about the past, after years of pressure on the organisation to clarify its position in relation to the woman from which it takes its name.
"Marie Stopes was a pioneer for family planning; however, she was also a supporter of the eugenics movement and expressed many opinions which are in stark contrast to MSI's core values and principles," Simon Cooke... see more