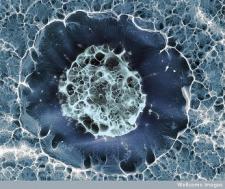 SACRAMENTO — In an election year dominated by a chaotic presidential race and splashy statewide ballot initiative campaigns, Californians are being asked to weigh in on the value of stem cell research — again.
Proposition 14 would authorize the state to borrow $5.5 billion to keep financing the California Institute for Regenerative Medicine (CIRM), currently the second-largest funder of stem cell research in the world. Factoring in interest payments, the measure could cost the state roughly $7.8 billion over about 30 years, according to an estimate from the nonpartisan state Legislative Analyst's Office.
In 2004, voters approved Proposition 71, a $3 billion bond, to be repaid with interest over 30 years. The measure got the state agency up and running and was designed to seed research.
During that first campaign, voters were told research funded by the measure could lead to cures for cancer, Alzheimer's and other devastating diseases, and that the state could reap millions in royalties from new treatments.
Yet most of those ambitions remain unfulfilled.
"I think the initial promises were a little optimistic," said Kevin McCormack... see more